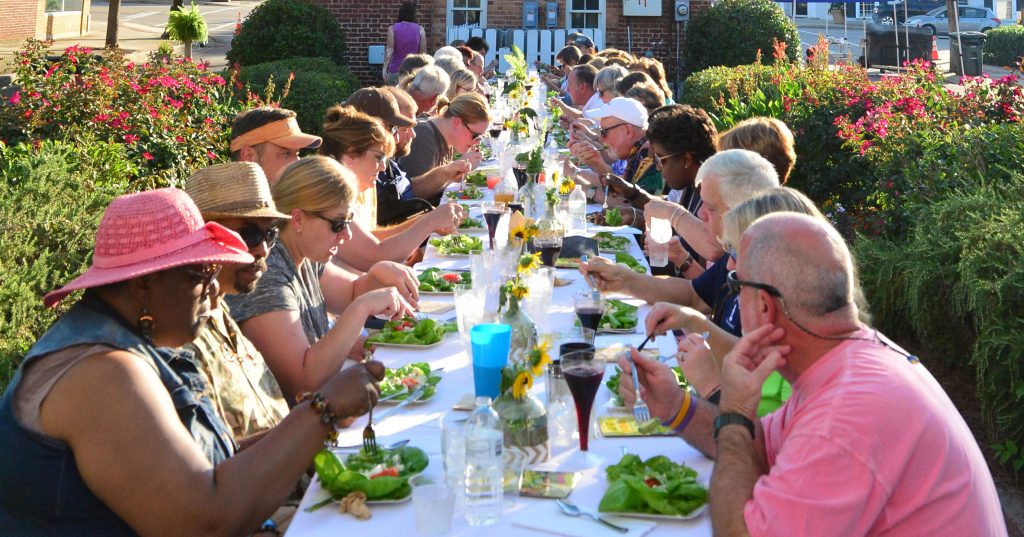 WINNSBORO – The name of the county, Fairfield, is believed to have originated with Lord Cornwallis when, during the Revolutionary War, he and his British Troops wintered in Winnsboro. While taking in the view of the surrounding area from his second floor window, Cornwallis is said to have declared, "Oh, what fair fields."
Next weekend the county will once again be showing off its fair fields and farms during the fifth annual Fairfield County Ag + Art Tour. The farm sites on the tour will feature their home-grown produce as well as local artisans and musicians.
"The tour is an introduction to some of the beautiful farms and products that Fairfield has to offer," Chamber of Commerce Gene Stephens said.
Farm to Table Dinner
The weekend kicks off with a farm to table dinner on Thursday, June 13, on the promenade behind the town clock on East Washington Street.
The evening begins with a social hour (beer, wine and hors d'oeuvres) at 6:30 and dinner (salad, entree and dessert) starts at 7:30. The dinner will be catered by a local caterer, Exquisite Catering Company, and much of the food will be provided by some of the farms on tour.
Guitarist/singer Luke Moore will entertain.
Tickets are $65/person and $115/couple and can be purchased at www.eventbrite.com.  Tickets are limited to 150.
The Tour
Then it's off to the tour. Eleven farms throughout the county will be open for touring on Saturday, June 15, from 10 a.m. – 5 p.m. and Sunday, June 16, from 1 – 5 p.m. The tours are free.
Visitors can begin their self-guided tour at any of the farms. The day is meant to be leisurely and enjoyable, so It will probably not be possible to see all the farms in one day.
Bring a cooler with an ice pack and pick up some fresh veggies, let the kids enjoy a hay-ride and barnyard animals, watch artists at work, and enjoy a day in the country! Food, drinks and treats will be available for purchase at many of the farms.
At the first site, visitors can register and pick up a tour booklet that will serve as a guide to the various farms and their offerings.