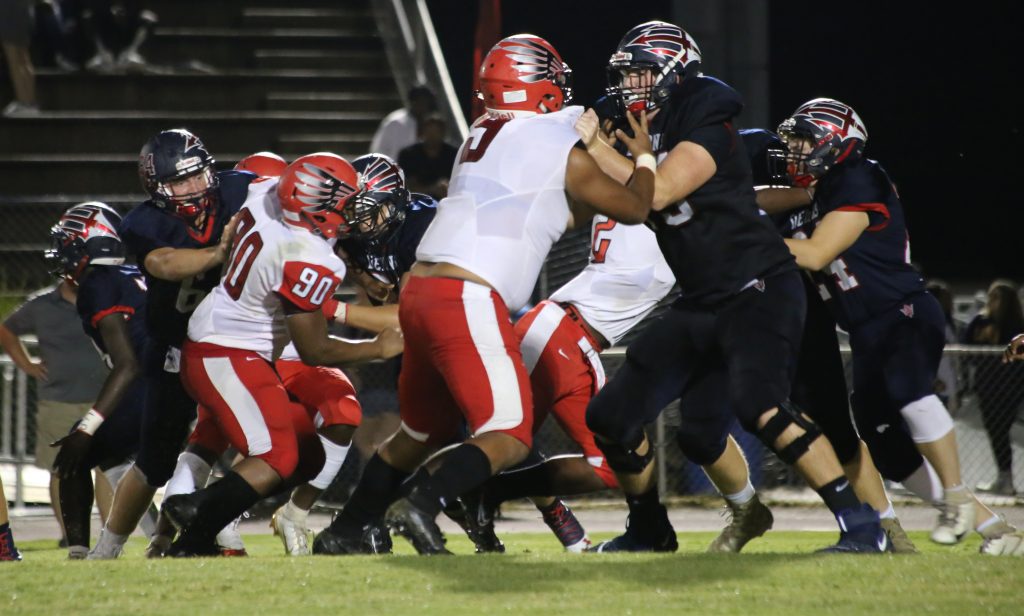 LUGOFF – A stormy evening forced a late season-opening game in Lugoff for Westwood High School. Matt Quinn's Redhawks faced a Lugoff-Elgin team hungry for a win, their first since the 2017 season. The Demons managed to rout Westwood for a late-night 12-8 win.
After a long weather delay from opening kickoff, Lugoff-Elgin took an early 3-0 lead. Senior Cam Atkins put the Redhawks on the board with a pick six on the Demons' second possession. Westwood completed the two-point conversion to take the lead 8-3.
The Redhawk offense could not ignite as they were held scoreless for the remainder of the game, but a stout defense carried the 8-3 lead through the third quarter.
Lugoff-Elgin opened the fourth quarter with a 55-yard drive capped by a five yard touchdown run. The Demon defense forced safety and Lugoff-Elgin took the 12-8 win.
Westwood looks to bounce back this Friday in their home opener in against rival Blythewood High School.