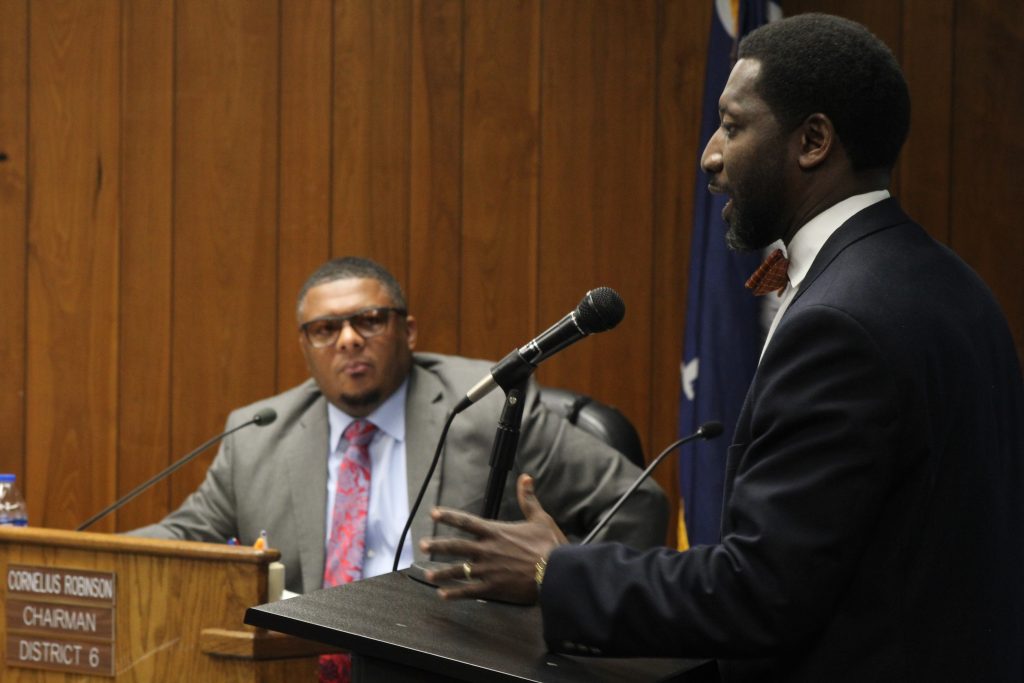 WINNSBORO – Fairfield County is one vote away from approving tax abatements for the Teacher Village, a proposed Fairfield County School District housing project intended to cater to teachers.
But what agreement Fairfield County may ultimately reach with the school district still remain under wraps.
After spending 20 minutes behind closed doors Monday night, County Council voted 7-0 to move forward with an ordinance that provides economic development incentives to Gorelick Brothers Capital, a Charlotte, North Carolina investment firm interested in building the Teacher Village.
Council members did not publicly discuss the Teacher Village agreement. Council Chairman Neil Robinson told council members not to discuss specifics in open session.
Seeking to assure residents over the lack of details, Councilman Jimmy Ray Douglas said full disclosure of the agreement would come before final reading, which could be scheduled as soon as the Sept. 9 meeting.
"This will be explained in full before we have third reading," he said.
In its current form, the proposed Fairfield County Teacher Village would consist of 30 homes constructed on 22 acres the district owns behind the district office in Winnsboro.
Teachers would receive first priority, followed by school district employees, then first responders. Another 30 homes would be built if the first phase is successful.
Rent subsidies of $300 per month would be reserved for teachers only, with monthly rent ranging between $600 and $900, depending on the home. The subsidies would come from funding included in a state budget proviso.
Gorelick is also asking Fairfield County Council for a seven-year tax abatement totaling about $600,000.
The final percentage of the tax abatement hasn't been decided. Gorelick and the county are currently haggling over what the final percentage should be.
Another major sticking point for the county is the inclusion of an indemnification clause.
At a joint meeting in November 2018, former Council Chairman Billy Smith pushed for verbiage that would indemnify Fairfield County should any litigation arise relating to the Teacher Village.
Smith also wanted an agreement to cover Fairfield's legal expenses should any arise. It was unclear as of press time whether or not either condition found its way into the agreement now under consideration.
At the November 2018 meeting, Superintendent Dr. J.R. Green said he didn't think the Teacher Village would drag Fairfield County into litigation. He voiced concerns that delaying action might jeopardize the project.
"If that's the takeaway, that's not reasonable," Green said. "I don't know how Gorelick is going to respond to this. The longer this stretches out, the more the likelihood Gorelick pulls out."
Supporters plead for Village
Councilwoman Bertha Goins, a major supporter of the Teacher Village, said the project is needed for economic development and also to provide adequate housing in Fairfield County.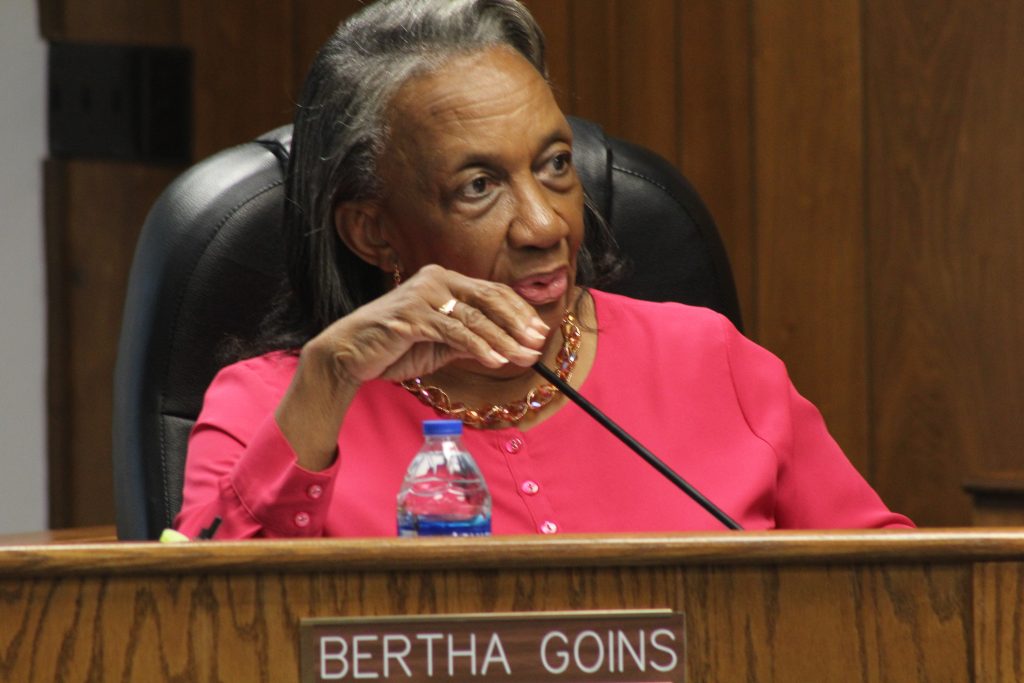 "Without going into detail, I'd say we're looking at the finish line. I did not take this project lightly, I did not take this decision likely," Goins said.
Five of the six area residents speaking in public input spoke in support of the Teacher Village.
Fairfield Elementary teacher Theresa Wiggins told council members the commute from her home in northeast Columbia to work is long, but Winnsboro lacks adequate housing.
Dr. Jim Rex, former S.C. Superintendent of Education, whose wife serves on a Fairfield County school district foundation that worked on the Teacher Village, also spoke in favor of the housing project.
"You have the opportunity tonight to do something truly historic," Rex said. "I urge you not to let this opportunity pass."
Lisa Ellis, board member of S.C. for ED, a teacher advocacy group, spoke earlier in the week with The Voice. Ellis said she thinks the Teacher Village and similar teacher housing projects may be more valuable to younger teachers saddled by student loan debt.
A former Fairfield County teacher now working in Richland Two, Ellis said higher pay is generally more important to veteran teachers than publicly funded housing. Ellis also thinks housing subsidies might make more sense in high cost of living areas, such as California or New York.
"Ultimately it depends upon where you are in your teaching career," she said. "If you're brand new, out of college, it may be a pro for you. (Veteran teachers) have a house, have a mortgage."