WINNSBORO – Rosa (Rosanna) Williams Byrd, a longtime resident of Winnsboro, South Carolina passed away on Sunday, August 4, 2019. Rosa was born on January 14, 1922, in Inez, North Carolina as the daughter of the late Baldie and Georgianna Williams.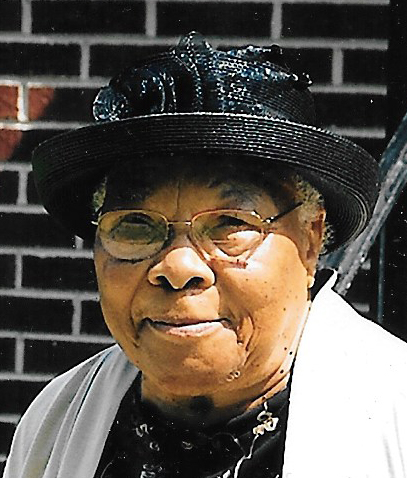 She attended John R. Hawkins High School and later graduated from the McCrorery-Liston High School adult education program in 1970. In 1960, she received a Training School Aide certificate from South Carolina State Hospital and later completed a seamstress program sponsored by Clemson Extension.
In 1944 she moved to Baltimore, Maryland where she met her husband, the late Reverend Isaiah Byrd. They were united in holy matrimony, and from this union, four children, two sons, and two daughters were conceived. In 1949 she and her husband moved to Winnsboro, South Carolina to continue their life together.
After moving to Winnsboro, she joined Blackjack Baptist Church and was an active member until 1985. Her daughter and son-in-law, Omega and Aubrey Thomas explained the plan of salvation, and she accepted the oneness of Christ. She became a member of Progressive Church of Our Lord and Savior Jesus Christ and was a faithful member until death.
Rosa worked as a nurse's assistant for the Department of Mental Health, Columbia, South Carolina for five years; a seamstress with Fairfield Manufacturing, Winnsboro, South for five years; and retired as a seamstress from the Charm Corporation for Ridgeway, South Carolina after 11 years of service. After her retirement from Charm Corporation, she was a Home Care Transporter for Fairfield County for many years.
She was preceded in death by her parents, her loving husband Isaiah, a son Isaiah Tarsus, son-in-law Aubrey Thomas and siblings, Archie Williams, Josephus Williams, James Williams, Irene Stewart, Lucille Huff, Dora Davis, and Nettie Bruch.
Left to cherish her precious memories Omega Beatrice Thomas, Larry Amos (Adele), of Columbia, South Carolina and Rosa (Woodrow) Willingham of Winnsboro, South Carolina; surviving brothers, Charlie Williams of Warrenton, North Carolina and William Thomas (Jeanette) Williams of Rocky Mount, North Carolina.' A niece raised in the home as a sister, Orannge James of Baltimore, Maryland. She was blessed with 15 grandchildren (one deceased), 19 great-grandchildren, two great-great-grandchildren and a whole host of nieces and nephews, cousins, and loved ones.