BLYTHEWOOD – The Rotary Club of Blythewood held its 18th annual scholarship fundraiser golf tournament at the Columbia Country Club on Oct. 3. Over $11,000 was raised for the club's scholarship fund for high school graduates who live in the 29016 zip code.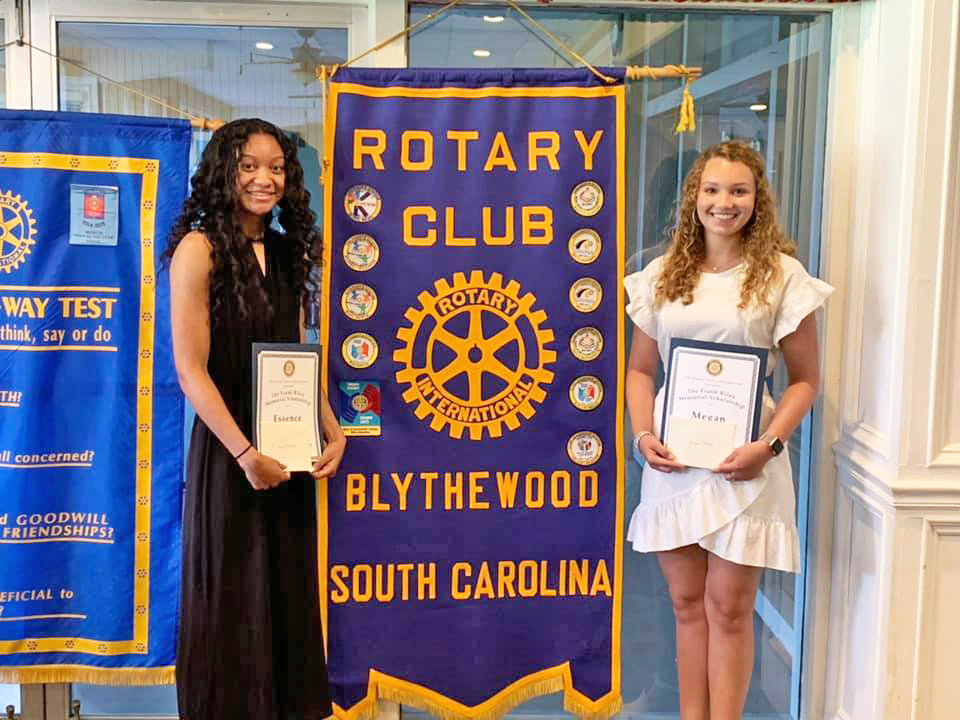 The Pure Power Tech Team of Greg Butler, Jerry Sweetland, Kip Bouknight and Lee Gronkiewcz, pictured above, took home the top tournament trophy.
Pictured right, Essence Marshall and Megan Hanna accept $1,500 awards.
Pictured below, banner sponsor Ameriprise donates $10,000 to the scholarship fund.