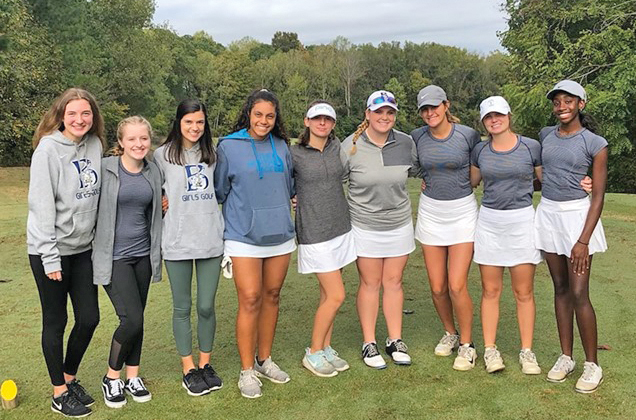 ROCK HILL – Blythewood Golf topped the Upper State tournament for the second year in a row. The Bengals shot a collective 296 to clinch the win in the 15-team tournament. Boiling Springs High School was close on their heels with a score of 301.
Ella Stalvey led the Bengals with a 70, followed by Paige Paolucci at 71, Cori Langford ta 76, Lindsey Hoile at 79 and Lizzie Madden at 80.
Blythewood will battle for the 5A State Championship at Mid Carolina in Prosperity on Oct. 28 and 29 where they look to best last year's second place finish. They will meet up with familiar foe and defending State Champion Lexington High School.
Lexington won this year's Lower State tournament with a score of 307. Last year, Lexington finished State with a score of 613, while Boiling Springs shot a 657 and Blythewood shot 640.