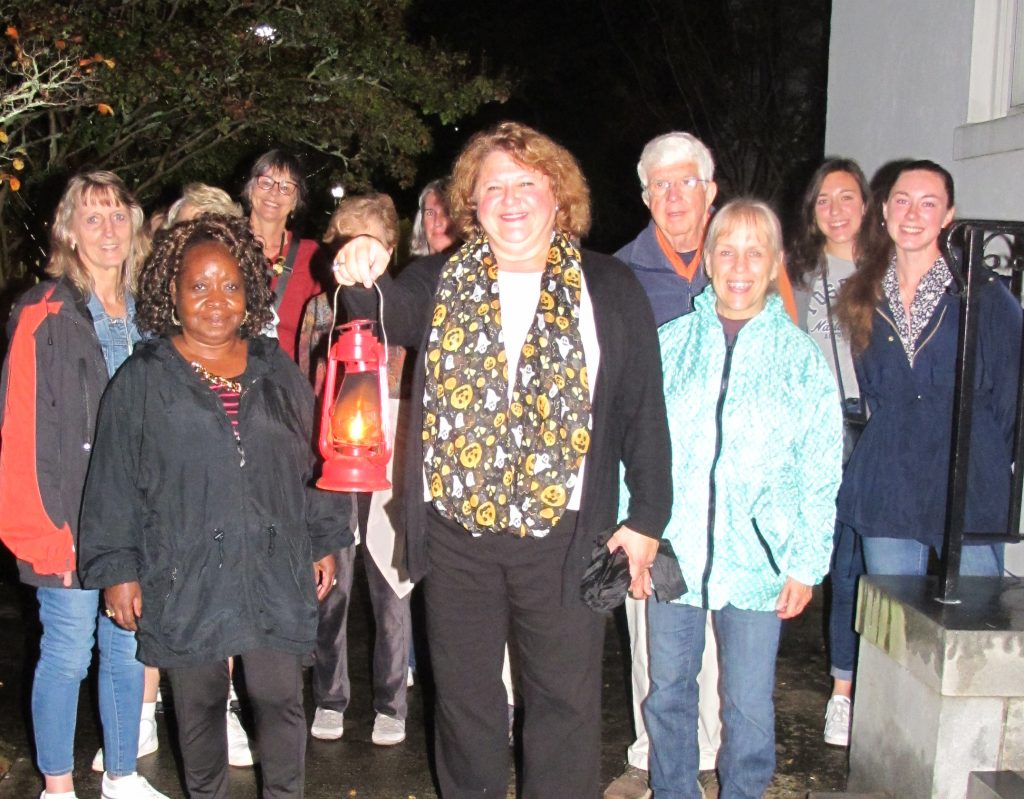 WINNSBORO – Holding her lantern high in the dark of night, Lisa Cathcart led one of three eerie tours of haunted houses during the annual Woman's Club Ghost Walk Saturday evening. Back at the Woman's Club, Town Councilwoman Janice Bartell poured eyeball punch for Carolyn Douglas, Elaine Helms and Rene Barefoot.
The tour is in its 17th year and each year includes 10-12 homes plus the Courthouse. This year's tour included several new additions with new information on some of the homes toured in previous years.
For $12, tour participants learned how homes like the Browder House on College Street (the former home of Herald Independent Editor Pauline Patrick) are haunted still today. And along the tour routes, participants were sometimes startled by ghosts of past residents popping from shrubbery and in window reflections.
Other homes on the tour this year included Barbara Young's home, Goode Law office and William Sanders home that burned on Monday.