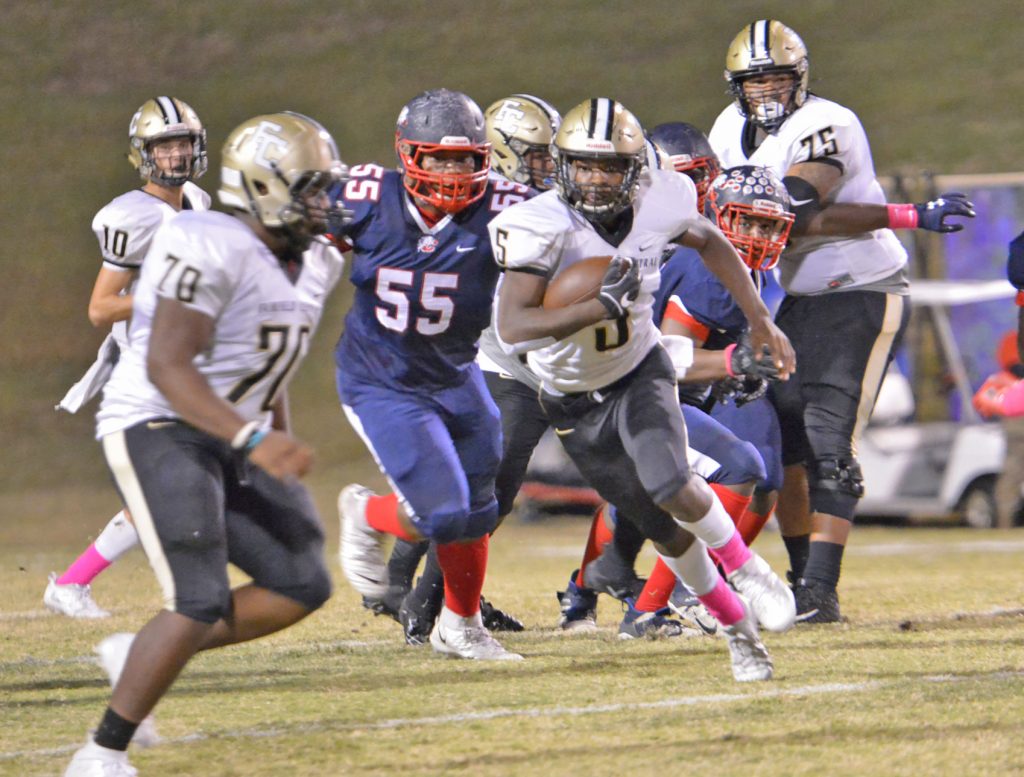 CHESTER – The Chester High School Cyclones defeated the Fairfield Central Griffins on Friday, October 25 by a score of 42-14. With the loss, the Griffins move to 4-5 overall with a 2-1 region record. The Griffins could still potentially force a three-way tie for first in the region with a win over Indian Land on Nov. 1.
After forcing a three-and-out on Chester's opening series, the Griffins were able to put together a drive that went down to the 10-yard line. The Griffins got a 35-yard run from Will Barber, and they were also the beneficiaries of a Cyclone personal foul penalty. The Griffins' drive came to an end when Thompson fumbled the snap and the Cyclones picked it up and ran it back 90 yards for the opening score.
Barber responded with a 70+ yard kick-off return for a touchdown. The PAT was no good and Chester maintained a 7-6 lead.
Chester survived nearly throwing a pick-six on the next series. They converted a third-down-and-long into a 50-yard touchdown toss to go up 14-6. The Cyclones scored one more touchdown in the first quarter to make it 21-6 after one. The two defenses stepped up in the second quarter as there was no score change in the period.
Chester added a third quarter touchdown before the Griffins were able to get back on the board. Fairfield Central forced a fourth-quarter fumble that the Griffins recovered and took back 15 yards for a score. Jacob McManus converted the two-point conversion on a QB sneak making it 28-14.
Chester added two more scores later in the fourth quarter, one on a run and the other on a fumble return touchdown.
Of the eight touchdowns scored in the game, four of them were defensive or special teams score.
Barber tallied 64 yards on 14 carries. Senior Ray Davis led the Griffin defense with 10 tackles. Nathaniel Adams had 7 total tackles, three for loss.