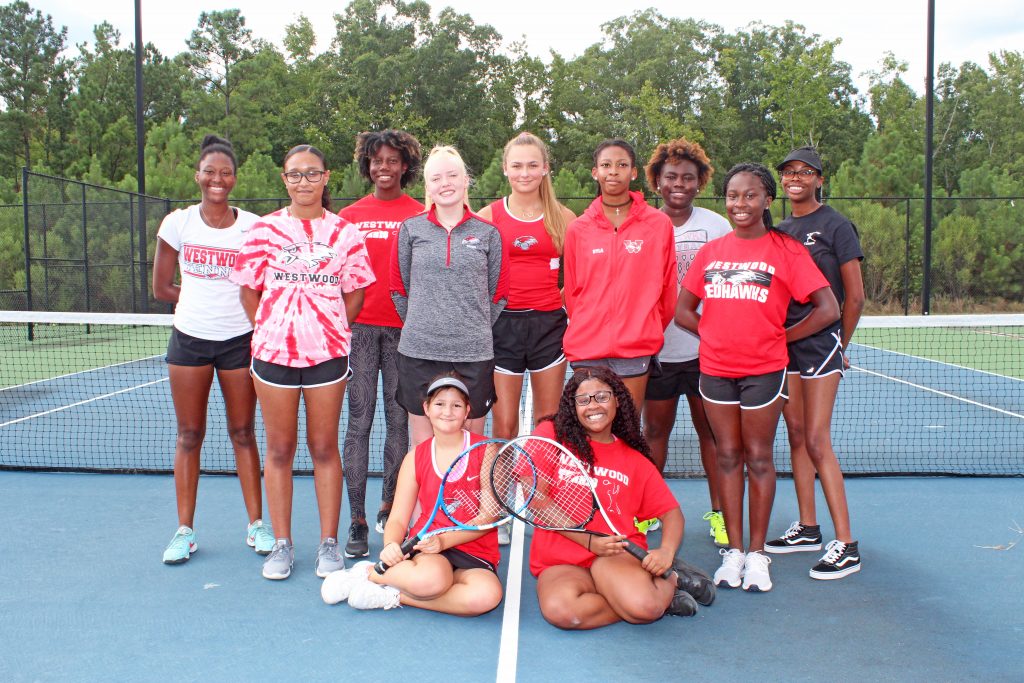 BLYTHEWOOD – Westwood tennis remains unblemished. The Redhawks hosted York High School last Thursday for a conference match. Westwood swept the Cougars in singles matches to take a decisive 5-1 win.
Kyndall Ragins defeated Mia Kimblrell 6-0, 6-0. Meera Rogers beat Emily Knight 6-3, 6-3. Erin Mines defeated Anthonella Mendoza 6-4, 6-4. Kelsi Sharpe took down Maggie Ramsey 6-3. 6-2, and Sara Haeflinger rounded out singles wins with a 7-5, 6-1 defeat of Taylor Canupp.
The Redhawks traveled to Richland Northeast on Tuesday for more conference action and another dominating 6-0 victory. Ragins defeated Isabelle Royall 6-0, 6-0. Rogers beat Anyana Lighty 6-0, 6-2. Erin Mines won over Ana Lighty 6-1, 6-1. Sharpe shut out Avery Goodale 6-0, 6-0. Delaney Peck lost to Haeflinger 6-2, 6-0. The doubles duo of Cherokee Bradshaw and Jasmine Alexander-Coleman rounded out the win with a 6-0, 6-4 defeat of Megan Im and Maricellyn McDonald.
Westwood will face Ridge View tonight for their second meeting of the season. The Redhawks took down the Blazers 6-0 earlier this season.