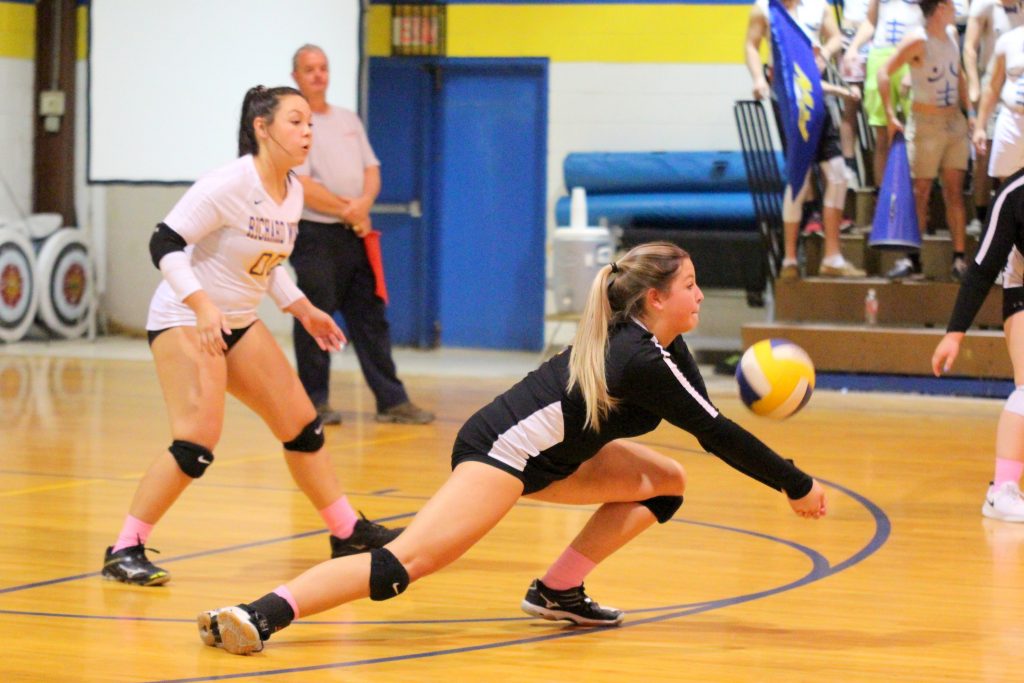 WINNSBORO – It has been a busy week for Richard Winn Volleyball.
The Eagles hosted Laurens Academy for their first meeting of the season last Thursday. Laurens snagged wins in games one and two, but Richard Winn took set three by a tight 25-23 margin. The Crusaders bounced back to take the fourth set 25-17 and the 3-1 win over the Eagles.
A quick turnaround put Richard Winn back across the net from the Crusaders on Tuesday night, this time in Laurens. This time, the Eagles suffered a 3-0 loss.
Eagle fans honored lone volleyball senior Riley Simpson on Monday during the team's final home match of the season against Ben Lippen School. The Eagles could not gain momentum against the 3A powerhouse, falling 25-13, 25-12 and 25-12 to give the Falcons a 3-0 win.
The three losses move Richard Winn to 6-7 on the season, 5-4 in region play.
Richard Winn will close out regular season action with their final conference match on Oct. 17 at King Academy. In their last meeting, Richard Winn took the win after falling to the Knights 25-21 in the first set. They took wins in three straight sets, 25-19, 25-20 and 25-23 to get the 3-1 win.
The Eagles will host the 1A Region I tournament this Saturday. Seeding for the tournament will be released following Thursday's matches. The Middle School tournament begins at 9 a.m. and varsity at 1 p.m.
Richard Winn awaits seeding for the SCISA 1A playoffs, which will be Oct. 25-26.