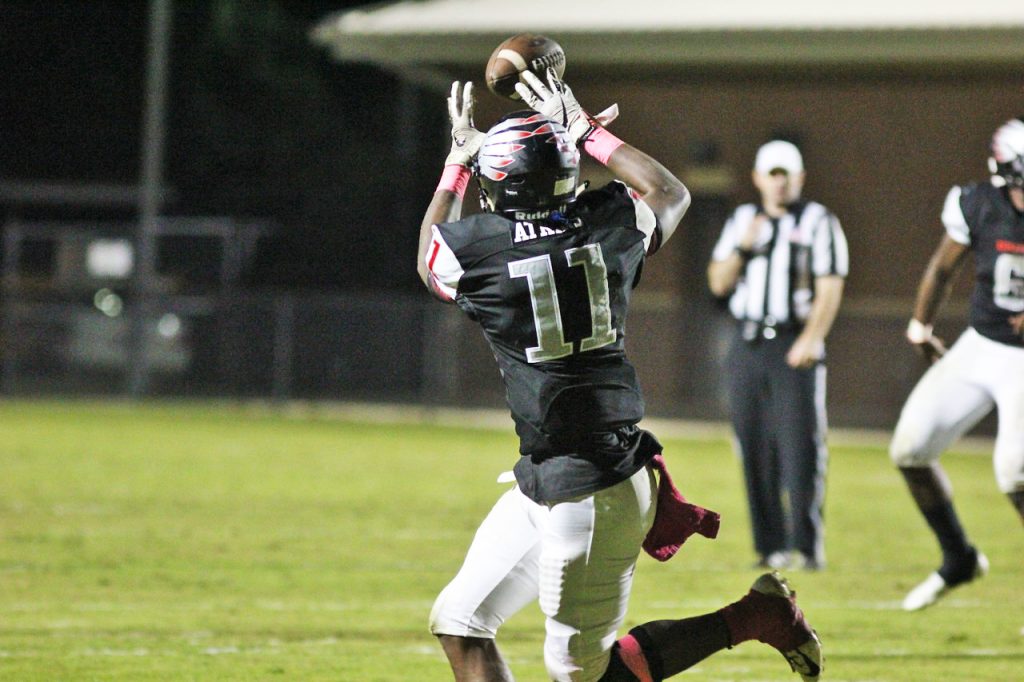 BLYTHEWOOD – Emotions – and penalties – ran high last Friday as Westwood hosted Ridge View for a region battle. Forty-seven points and 37 penalties after kickoff, Ridge View took the 29-18 win to give Westwood their second loss in conference action.
A fake punt set Ridge View up to take a 7-0 lead on a two-yard run with 7:32 left in the first. The Redhawk offense could not ignite and remained scoreless in the first.
Westwood got on the board with a safety after Ridge View quarterback Andre Washington was called for intentional grounding in the end zone with just under five minutes left in the second quarter. As momentum shifted, the Redhawks capitalized with a scoring drive, capped by an Ahmon Green touchdown run. A two-point conversion put Westwood up 10-7 at the half.
The Redhawks opened the second half with another scoring drive, this time as Green connected with Cam Atkins. A two-point conversion put the Redhawks up 18-7 with 7:38 remaining in the third quarter.
The Blazers responded quickly with a scoring drive of their own. Ridge View cut into the lead as Washington took it in on a 12-yard keeper. A two-point conversion completion put the Redhawks up 18-15 with just under three minutes remaining in the third.
Ridge View capitalized on a Redhawk fumble at the Westwood 30 to take a 22-18 lead at the end of the third. They struck again on an 11-yard run with eight minutes remaining in the game to extend the lead 29-18.
Westwood's hopes for a comeback looked alive as Zikef Johnson intercepted a Ridge View pass with 6:49 left in the game, but the Redhawks could not to capitalize.
The loss moved the Redhawks to 5-3 on the season, 1-2 in the region. They look to bounce back in their final home game tomorrow against Lancaster.
Lancaster is also 1-2 in region action with a win over Richland Northeast and losses to South Pointe and York. Westwood will honor senior football players, cheerleaders, managers and trainers at Friday's game. Pre-game festivities begin around 6:30. Kickoff is set for 7:30 at The Castle.