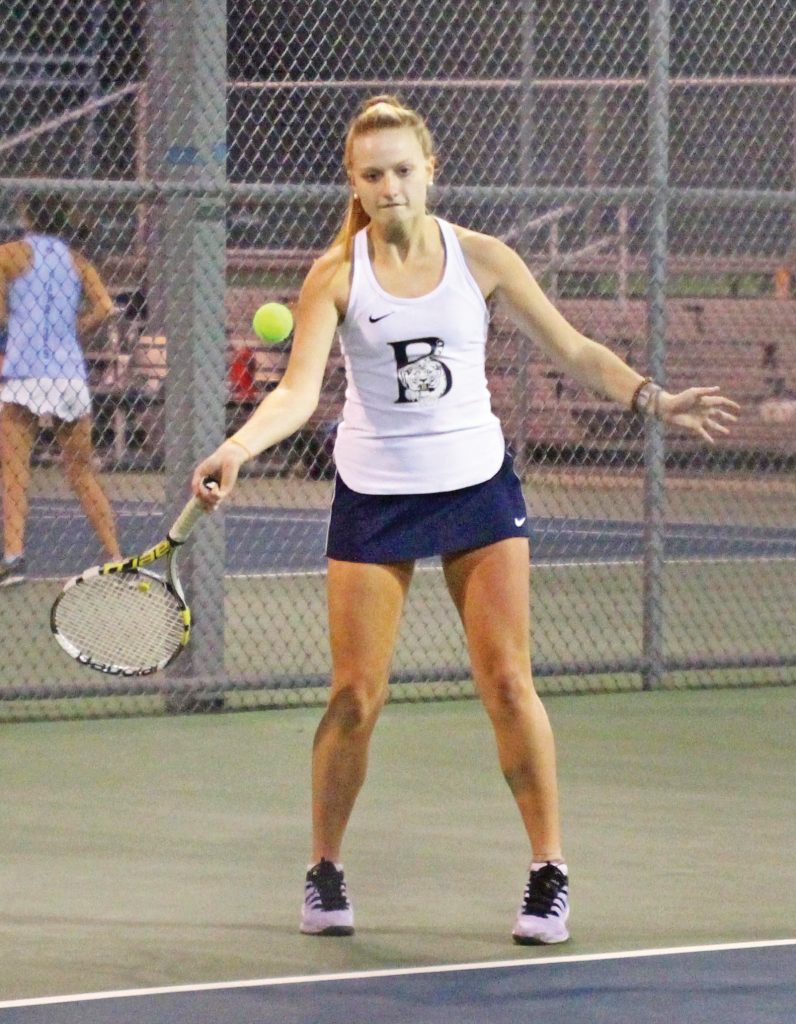 BLYTHEWOOD – Bengals Tennis battled big with J.L. Mann on Monday in the third round of the Class 5A State Playoffs.
Hannah Myers and Sophie Carlton won points for the Bengals in singles action, and doubles team Wyatt Britt and Rachel Truitt won their doubles match. Blythewood came up short in the tiebreaker match, falling to the Patriots 4-3 in their only loss of the season.
J.L. Mann defeated Wade Hampton in the Upper State Championship to advance to the State title match on Saturday.