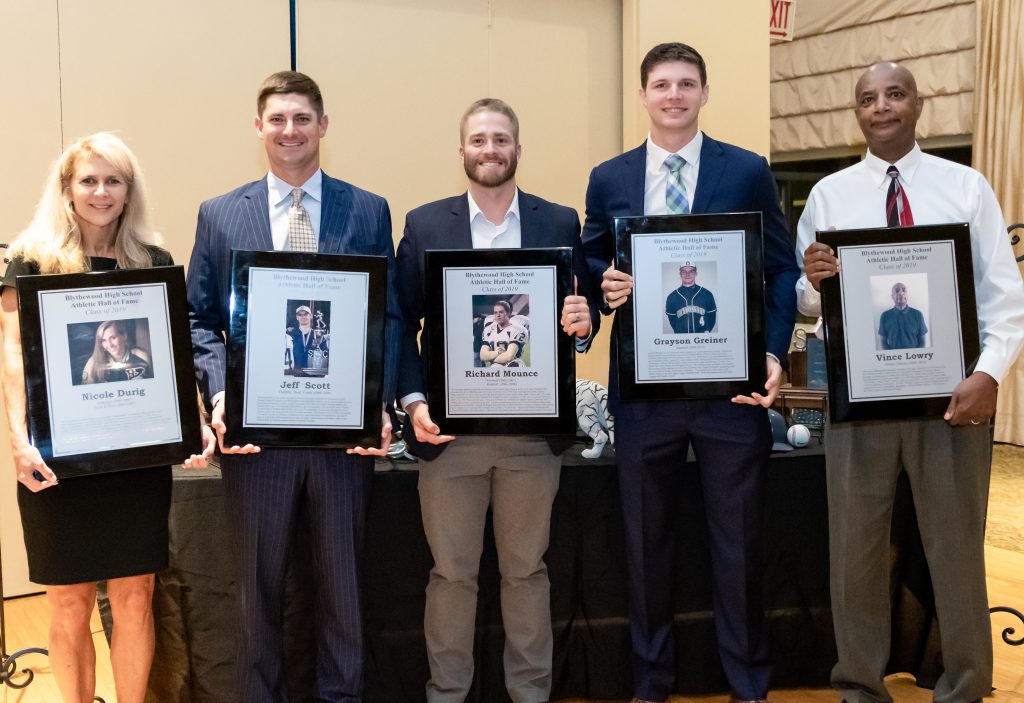 BLYTHEWOOD – Blythewood High School inducted its first Athletic Hall of Fame class on October 31 in a banquet at Columbia Country Club.
The inaugural class of honorees included Nicole Quinlan Durig (class of 2008 – volleyball and track), Jeff Scott, second from left, (first varsity football coach; first AAA state championship), Richard Mounce (class of 2008 – football and baseball), Grayson Greiner (class of 2011 – baseball; current catcher for Detroit Tigers) and Vince Lowry (first Athletic Director). Durig was unable to attend the ceremony. 
The honorees were also recognized during the home football game on Nov. 1.