COLUMBIA – Ridgeway resident Carsten Puckett made history as a sophomore in 2018 when she became the first in-state commit for Clemson University's new softball program. Surrounded by her family and Cardinal Newman teammates, Puckett made the deal official during National Signing Day on Nov. 14.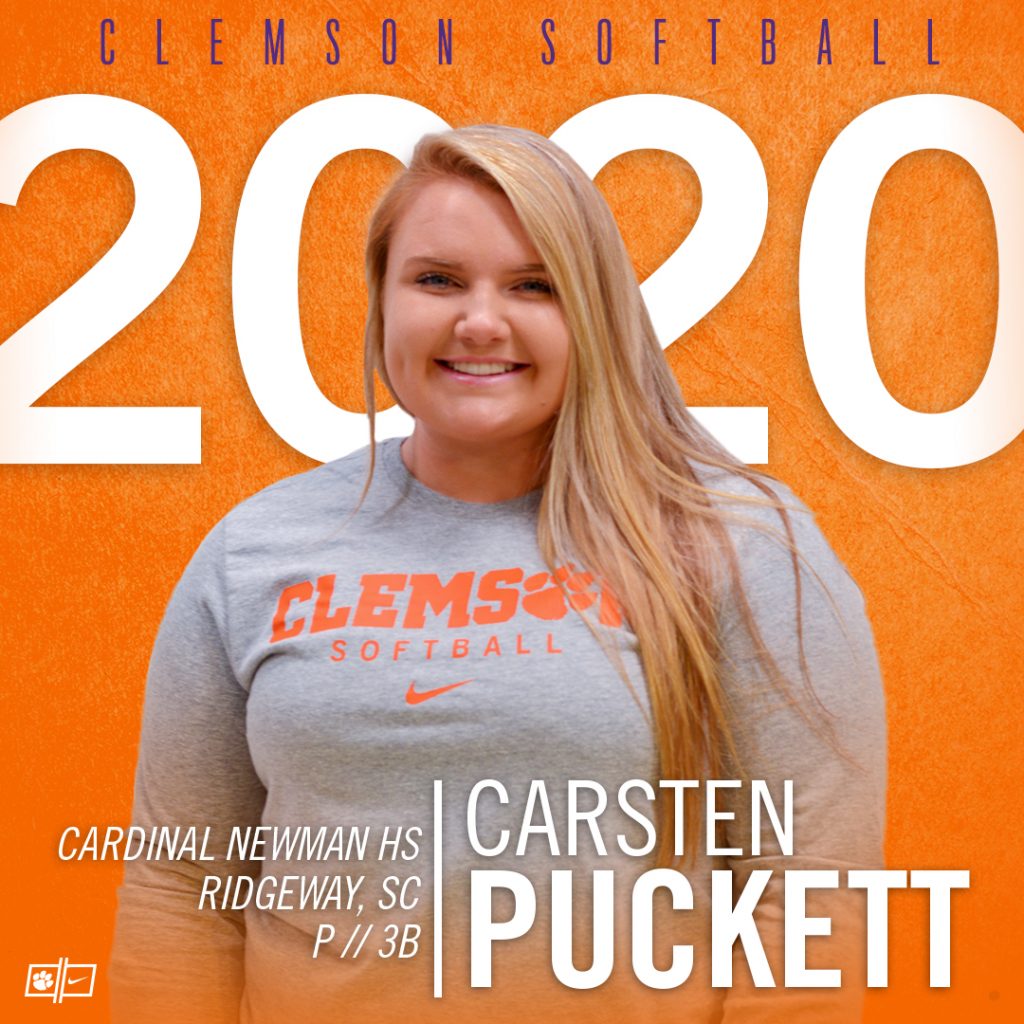 A pitcher and third-baseman, Puckett has earned more than her share of softball awards. Some of her most well-known are: 2019 SC Independent School Association (SCISA) AAA State Champion; 2019 High School Sports Report South Carolina Miss Softball; 2019 SCISA AAA Player of the Year; 2019 SCISA All-Star, All-State and All-Region; 2017 and 2018 SC All-State and All-Region and 2018 SC AA Player of the Year.
According to Maxpreps, in her sophomore and junior seasons, Puckett batted an average of .568 with 88 hits, 20 doubles, 17 homers and 91 RBIs. In 188.2 innings pitched, she has a 1.60 ERA with 208 strikeouts.
She looks to finish her senior year at Cardinal Newman with another AAA State title. Puckett will join current local Clemson players Bailey Taylor (Richard Winn) and Ansley Gilstrap (Blythewood High School) in June of 2020.