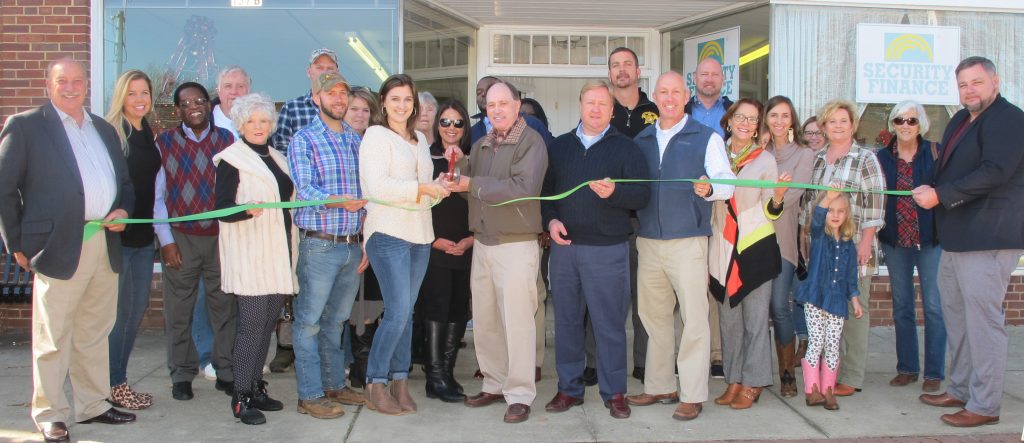 WINNSBORO – The Fairfield County Chamber of Commerce held a ribbon cutting for the newly opened To Be Stitched shop at 158-B S. Congress St. in downtown Winnsboro.
Owner Jerrica Beam and Winnsboro Town Councilman John McMeekin, center, cut the ribbon. Beside Beam are her husband, Mitch and Winnsboro Town Councilwoman Janice Bartell-Prather. Behind McMeekin are County Administrator Jason Taylor, County Councilman Douglas Pauley and Theresa Thomas (aide to U. S. Senator Lindsey Graham).
The shop specializes in embroidery and monogramming for accessories and clothing that is purchased in the store or brought in.