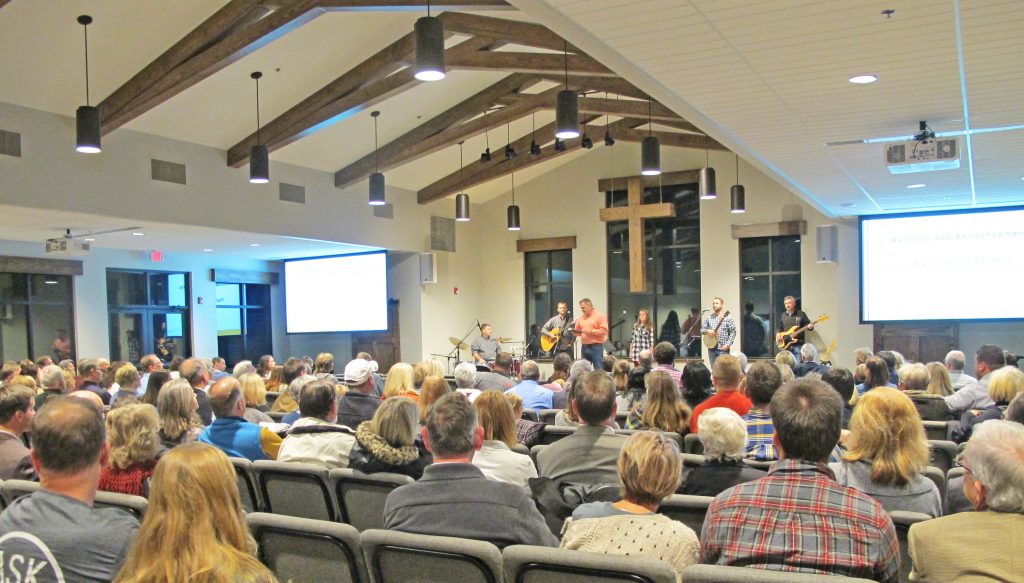 BLYTHEWOOD – Blythewood Presbyterian Church members and friends gathered Sunday evening to celebrate and dedicate their new church building at 441 Rimer Pond Road. An open house was held from 5 – 6 p.m., followed by a dedication at 6 p.m. with a full house of worshipers.
The congregation has been meeting at Blythewood High School for nine years as they worked toward buying land and constructing the new church building. The first service was held on Nov. 3. The church sits on 17 acres next to Round Top Elementary School and includes a pavilion for outdoor worship and events plus a community garden.
The pastor is Rhett Sanders. Services are held Sundays at 10:30 a.m. with coffee and fellowship starting at 10 a.m. For more information, call 803-786-2399.