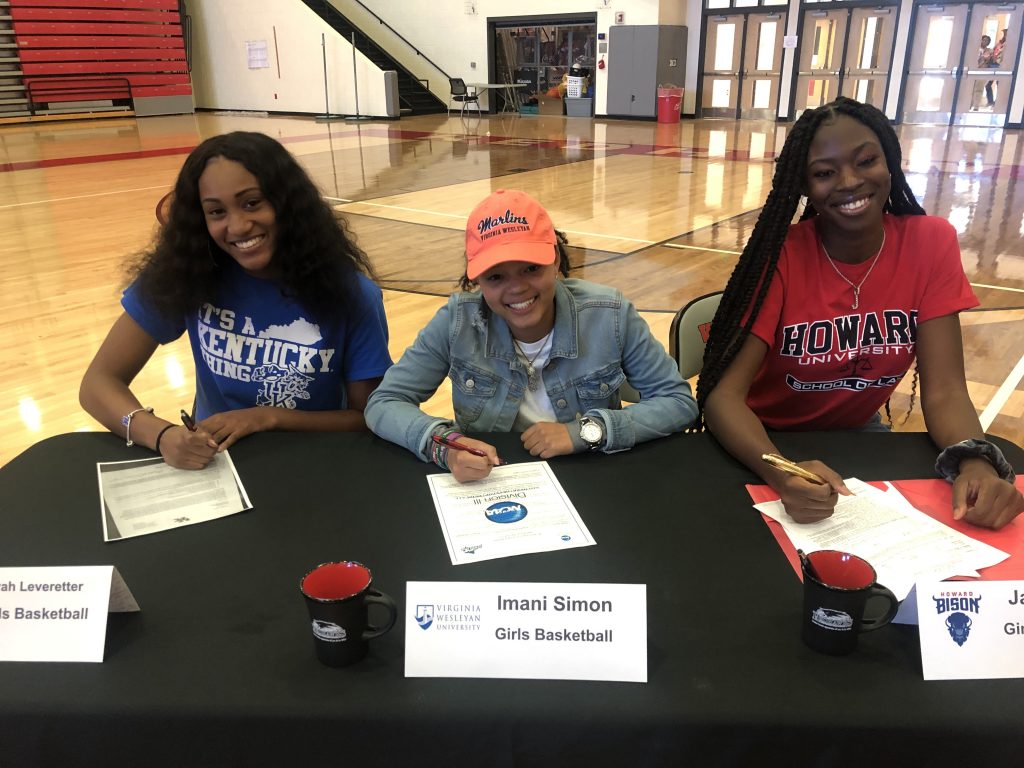 BLYTHEWOOD – Three student-athletes in Westwood High School's Class of 2020 inked their commitments to respective colleges on Wednesday.
Imani Simon is the daughter of Tarik and Aaliyah Simon. Simon, a guard for the Redhawks, announced her plans to continue her basketball career at Virginia Wesleyan University.
 Ja'La Wade, a center and power forward, will move to Howard University to continue her basketball career. Wade, the daughter of Erica Pool, has been named a Class 4A Top 5 Senior. As a junior, Wade played in 30 contests and averaged 5.4 rebounds, 3.6 points, and 1.3 blocks per game.
Nyah Leveretter, daughter of Barry and Simquita Leveretter, committed to continue her basketball career at the University of Kentucky. Leveretter, a power forward and center, has been selected to the All-Region and SC Elite teams in 2018 and 2019. She was named All State in 2019 and is ranked #89 in ESPN's Class of 2020. Leveretter has also won numerous awards in volleyball. She was an All-Region selection in 2019 and named Region Player of the Year in 2017 and 2019. She was named to the All-State volleyball team in 2017 and is a 2019 North/South All Star. In 81 games played since her freshman season on varsity, Leveretter has averaged 10.2 points, 9.8 rebounds, 2.5 blocks, 1.9 steals and 1 assist per game.
The three Westwood girls basketball signees are the eighth to sign with a college in the past three seasons.