WINNSBORO – A Fairfield County man has been arrested on Wednesday and charged with attempted murder and other crimes committed over the past several weeks, according to the Fairfield County Sheriff's office.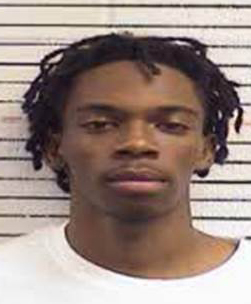 On Thursday, Oct. 31, Stephen Young, Jr., 20, fired five shots at and struck a vehicle occupied by several individuals in the area of Sandifer Road and 12th Street in the Winnsboro area, according to reports. Young fled the scene. There were no injuries reported to the occupants of the vehicle.
Until Wednesday sheriff's deputies had been searching for Young for this and another incident that occurred on Sept. 20 when deputies were called to the 1400 block of U.S. Highway 321 in reference to a fight in progress. Young was charged with aggravated assault.
Young remains in the Fairfield County Detention Center following a bond hearing on Wednesday.