WINNSBORO – The Richard Winn Lady Eagles improved to 2-2 on the season with back to wins against Thomas Sumter (39-22) and Holly Hill (46-42) on Monday and Tuesday of this week.
RWA 39, Thomas Sumter 22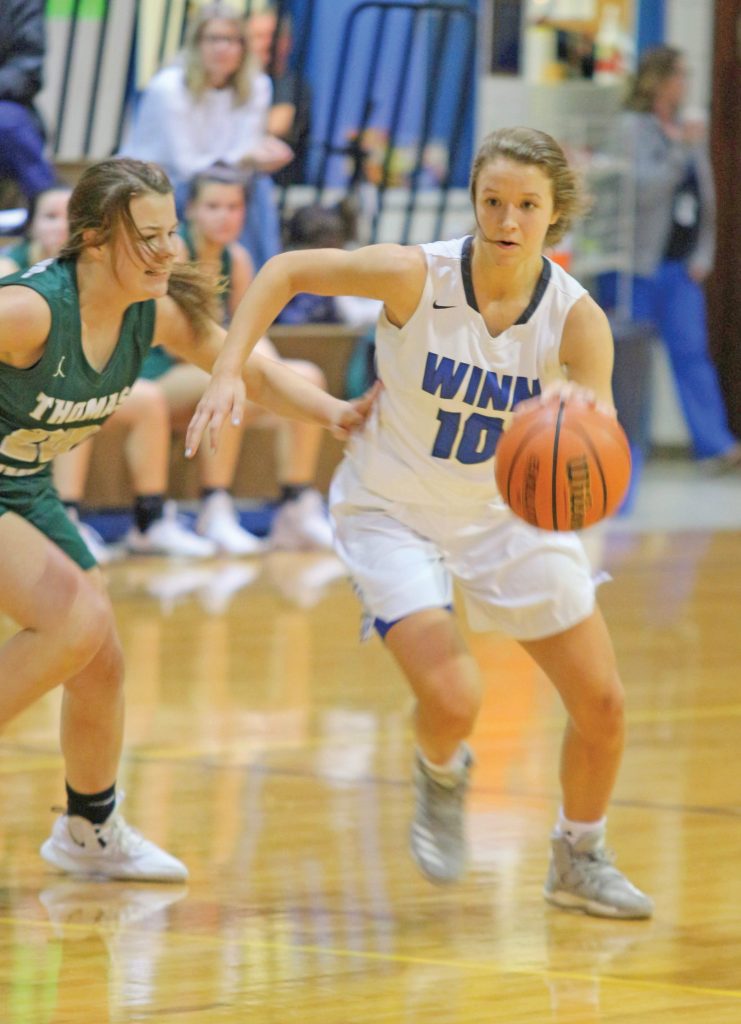 The Lady Eagles led by four at 18-14 during the halftime break on Monday night before turning it on in the second half. They outscored Thomas Sumter by a 21-8 margin during the final two periods of play.
Meredith Pope was the only Lady Eagle in double figures as she poured in 21 of the team's 39 points on the evening. Pope finished with eight made field goals including two from downtown, as well as scoring 12 of the Lady Eagles' 15 third quarter points.
Taylor Spires finished with seven points followed closely by Rayne Williams who had six. Mikaela Miller (3) and Meredith Melton (2) rounded out the scoring for the Lady Eagles.
RWA 46, HHA 42
Holly Hill led Richard Winn by a 17-11 count following the opening period in Tuesday night's game, but the Lady Eagles turned it on in the second, outscoring Holly Hill by a 21-8 count during the quarter.
Miller finished with nine of her 12 points scored during the second. Pope was the leading scorer with 15 on the evening, but only three of them came during the second.
Melton finished with seven points while Spires added six. The Lady Eagles were rounded out with the trio of Riley Simpson, Kaitlyn Thoma and Rayne Williams each tallying two points apiece.
Holly Hill won the second half by a 17-14 margin, but the Lady Eagles held on to avenge one of their two early season losses.
Coming up
The Lady Eagles play host to Cambridge on Friday in their first conference game of the season. The game is set to start at approximately 6 p.m. The Eagles will travel to Thomas Sumter on Tuesday, Dec. 10.