BLYTHEWOOD – After being the cover girl for the October 17 issue of The Voice, Annie Faust, 103, has stepped up her game. Last month she was chosen by the Blythewood Christmas Parade committee to be the Grand Marshall in this year's parade which will be held on Sunday, Dec. 8.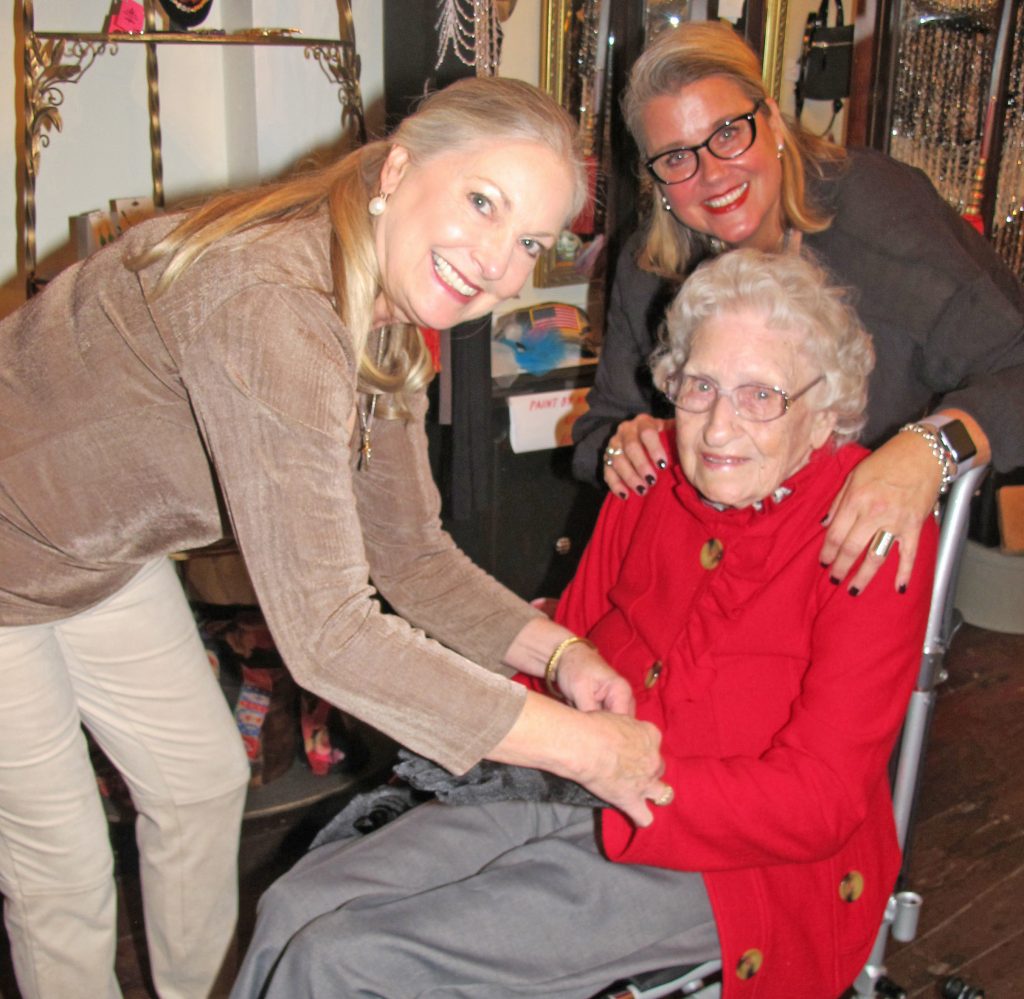 "I can't believe it," Faust said, when asked about the honor.
She also couldn't believe it last week when Tina Johnson, owner of Over the Top Boutique in Ridgeway, offered to 'dress' her for her parade debut.
"This is what small towns are all about, Johnson said as she and store manager Carla Pinnick brought out coats and hats for Faust's selection. Accompanied by her daughters Sandra Prince and Cheryl Bullock and son-in-law Carl Bullock, Faust settled on a stunning red wool jacket by Luii, pared with black slacks, black gloves and a chic red tam.
After trying everything on and practicing her black gloved hand wave, she took her new wardrobe home to wait for the big day when she'll be chauffeured through the streets of downtown Blythewood in a gold BMW convertible provided by Bob Wagner.
We had several candidates in mind for the Grand Marshall," Paul Richter told The Voice. "But after reading about Annie, she was it."
Dubbed Blythewood's oldest hometown girl in The Voice article, Faust was born and raised in Blythewood (mostly on Rimer Pond Road) and has lived in the same house just down the road on Highway 21 for about 75 years.
"I've never done anything like this," Faust said about her new hometown fame. "I never would have thought I would be doing this."
Watch for her Sunday afternoon near the front of the Blythewood Christmas Parade which begins at 3 p.m.