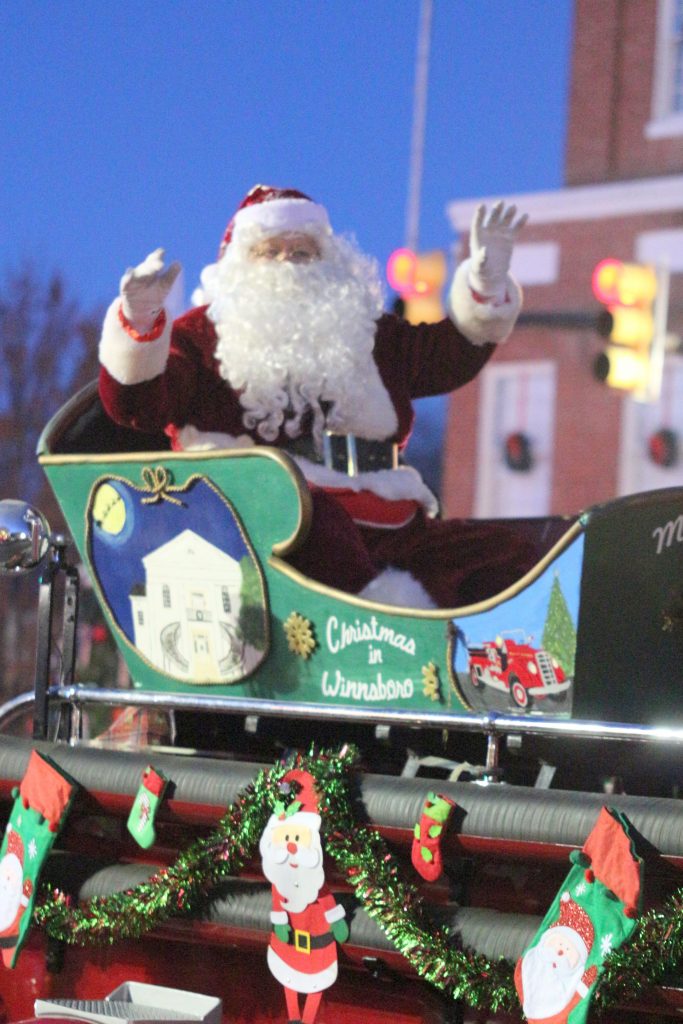 WINNSBORO – Fairfield County's Christmas parade was capped in its traditional way – Santa atop a firetruck in his green 'Christmas in Winnsboro' sleigh.
The parade was highlighted with school floats, nativity scenes, dancers, the Fairfield Central marching band, local law enforcement, emergency personnel and local public officials.
Following the parade, Winnsboro Town Councilman John McMeekin and parade Grand Marshall Daniel Bonds lit the tree in front of the town clock while the lines for hot chocolate and a visit with Santa grew.
Miss the parade? Watch our live recording on Facebook
Winnsboro resident and WLTX weatherman Daniel Bonds was Grand Marshall

Richard Winn alum Joe Renwick posed as Cousin Eddie from Christmas Vacation on Richard Winn's best in show float.

Sheriff Will Montgomery and wife Caroline
FC Diamond Elite Dance Team
FCHS Homecoming Royalty

SC House District 41 Rep. Annie McDaniel

Fairfield Central Marching Band

Judy Bonds, Clerk of Court
Midlands STEM Institute

First United Methodist Church
FCHS Homecoming Royalty

Allison Keisler, Miss Fairfield County Supreme

Frances Self, 7, with Santa