WINNSBORO – After suffering their first region loss last Wednesday to Cambridge Academy, Richard Winn has proven they have staying power.
Faced with two region teams they had not played yet this season, the Eagles' stamina prevailed.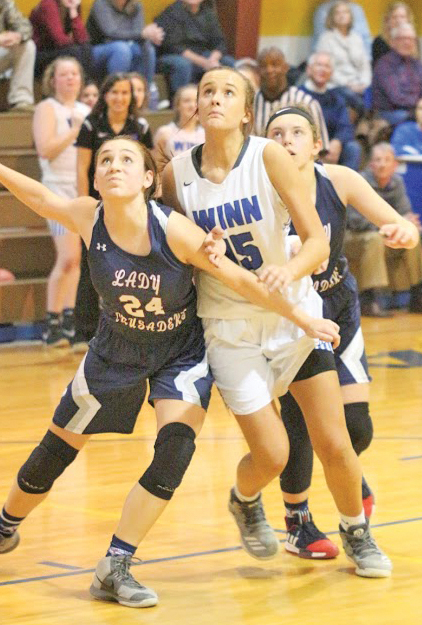 The Eagles opened play on Friday at Newberry Academy with a dominant opening quarter. Allowing only two points and putting up 12 of their own in the first, Richard Winn set the tone for the night.
Newberry worked to slow down the Eagle offense in the second quarter, but still trailed 22-8 at half. Richard Winn faced a more resilient Newberry in the second half as they were outscored 14-13 in the final two quarters, but managed to seal the 35-22 win.
Senior Riley Simpson put up eleven points in the win, followed closely by Meredith Pope with 10. Taylor Spires and Mikaela Miller each added six.
Back at home on Tuesday night, Richard Winn hosted a feisty Laurens Academy team. The Eagles' halftime lead again proved to be their saving grace as they took a narrow 33-28 win.
Up 22-10 at the intermission, Richard Winn was outscored by Laurens 11-18 in the final two quarters of play.
Kaitlyn Thoma led the Eagle offense with twelve points, followed by Pope with eight and Simpson and Spires with six each.
The Eagles, who currently top the region, look to extend their region wins on Friday as they make the long trek to Anderson Christian. They face more road games next week at King Academy and Laurens Academy before returning to Winnsboro on Feb. 4 for their final home game of the regular season against Newberry.
---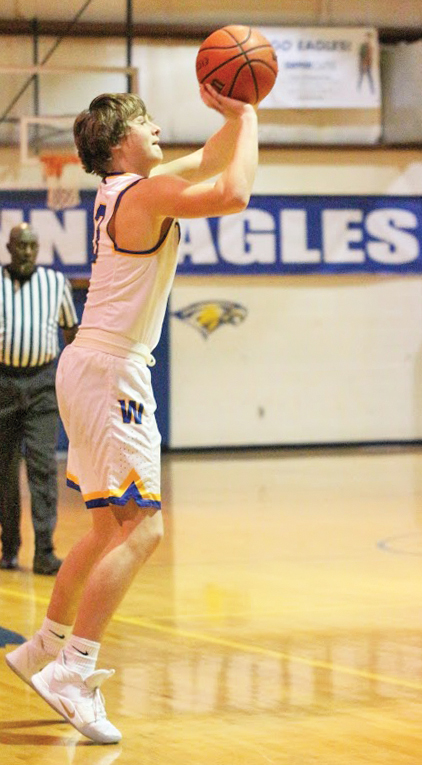 Still reeling from their first region loss to Anderson Christian two weeks ago, Richard Winn stepped into their last two conference games looking to impose their will.
The Eagles faced off with rival Newberry Academy last Friday.
Richard Winn took an early 15-12 lead after one quarter of play and pulled away for a 27-21 lead at halftime. Thanks to stout defense and a big offensive quarter by seniors Hudson Wade and Jimmy McKeown, the Eagles managed to stretch their lead to 45-28 in the third quarter.
Not to be put away easily, Newberry battled back to outscore Richard Winn 17-15 in the final quarter, but their efforts were not enough as the Eagles took a decisive 60-45 win.
H. Wade (18), McKeown (15) and Darius Boyd (12) put up double digit efforts to lead the Eagle offense. Twelve of Wade's 18 points came from behind the arc.
The Eagles faced another familiar region foe, Laurens Academy, for the first time this season on Tuesday. Looking to take down the Eagles, the Crusaders found themselves outmatched from the start.
Richard Winn put up big numbers in the first half to take a 51-12 lead at the intermission. The Eagles easily kept Laurens at bay, allowing only 14 points in the second half for a 77-26 final.
The Eagles put up 15 three-pointers, nine from junior Dru Caldwell, who had a season-high 27 points in the landslide win. H. Wade, Boyd, Lawson Wade, Derek Branham and Rob Wilson also hit shots from downtown. H. Wade put up 15 points and Boyd added 13.
Richard Winn is back in action on Friday in Anderson, looking for redemption from their final second 47-45 loss to Anderson Christian earlier this month.