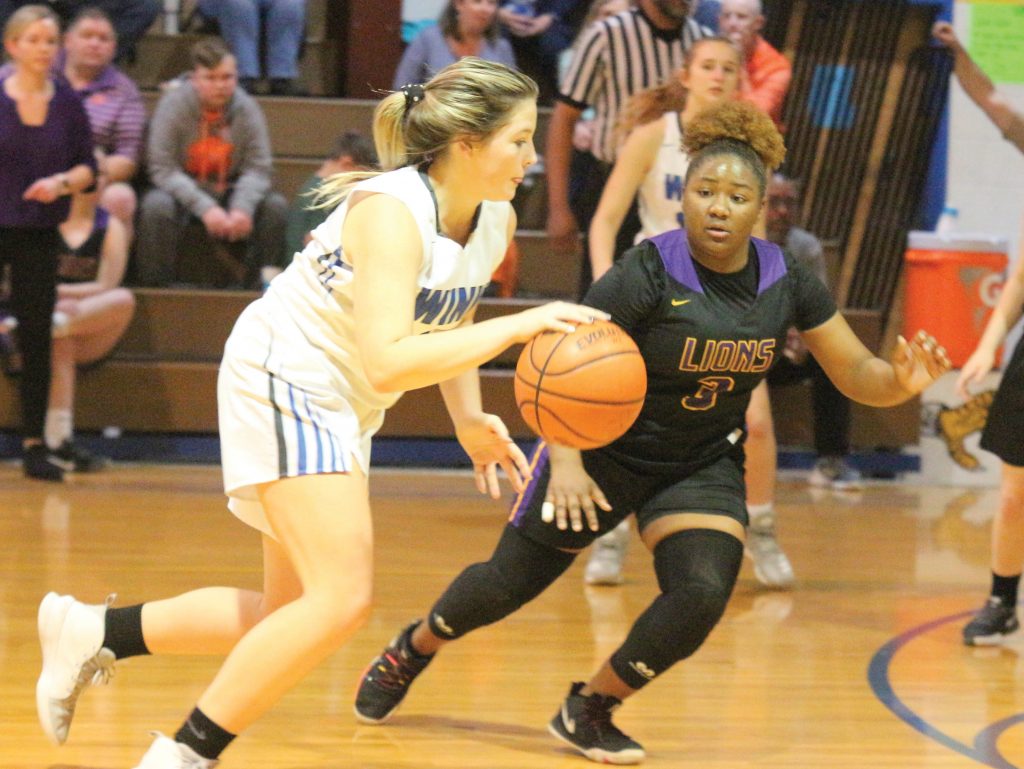 WINNSBORO – Both Richard Winn teams posted a 2-1 record during the week of January 8 -14. The Eagles hosted King Academy and Anderson Christian on January 9 and 10 before traveling to face Providence Homeschool on Tuesday, January 14.
The Lady Eagles, now 9-6 on the season, defeated King Academy by a 49-28 score on Thursday and Anderson Christian, 49-26. The Lady Eagles then fell in a tough battle at Providence Homeschool by a 36-31 score.
Junior Taylor Spires finished off the week by being the team's leading scorer in all three games. Her 19 points and Riley Simpson's 12 led the way for the Lady Eagles in their win over King Academy. Spires, put up 18 against Anderson Christian, with Meredith Pope (14) also joining her in double figures. Spires added a team-high 12 points at Providence Homeschool. Meredyth Melton scored 10.
The boys, now 13-6 overall this season, defeated King Academy by a 53-28 score on Thursday before falling to Anderson Christian in a hard fought, 47-45 contest on Friday. The Eagles then rebounded on Tuesday with a 65-55 win over Providence Homeschool.
Darius Boyd led the way for the Eagles with 18 and 16 points versus King and Anderson Christian. Lawson Wade finished with a team high 14 points at Providence Homeschool. Against King Academy, Dru Caldwell (13) and Hudson Wade (11) also chipped in double figure scoring efforts. H. Wade (15) was the only other Eagle in double figures against Anderson Christian. H. Wade (11) and Caldwell (10) were also in the 10-plus point range against Providence Homeschool.
The Eagles play at Cambridge and at Newberry Academy on January 15 and 17 before returning home on January 21 to face Laurens Academy.