SUMTER – The Richard Winn Eagles (23-8) have advanced to the SCISA A State Semi-Finals with wins over Faith Christian by a 71-67 margin in the opening round and then cruised pass Beaufort Academy by a 65-35 margin in the Quarterfinals round.
RWA 71 – Faith Christian 67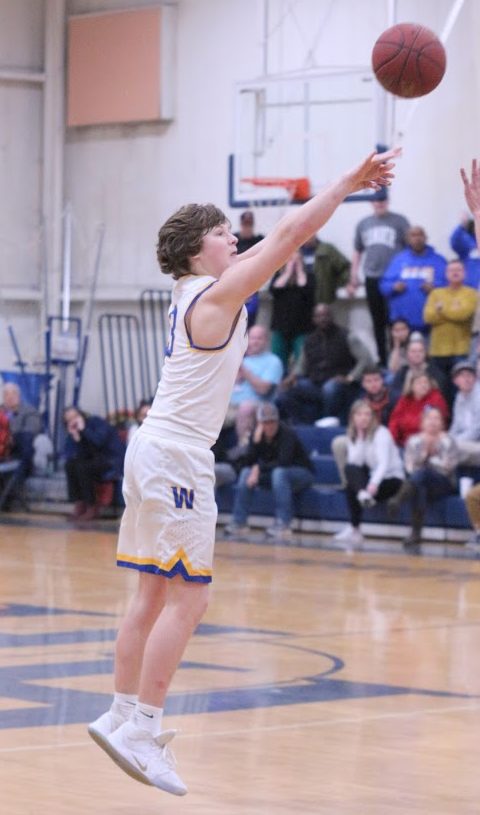 Richard Winn jumped out to a 15-9 lead over Faith Christian after one quarter but both teams picked up the offensive pace in the second quarter. Each team scored 20 points in the period and RWA led 35-29 at the half. Faith Christian started the second on a 14-8 run as Hudson Wade had a coast to coast dunk that tied the score at 23-23, the Eagles then finished the remainder of the half on a 12-6 run.
Faith Christian pulled to within two at 53-51 to end the third and then the excitement happened in the fourth quarter. The game was tied multiple times in the period and both teams had chances to pull away but the other the opposition came up with key stops. Ultimately it was a Dru Caldwell three-ball that put Richard Winn ahead 70-67 with 10 seconds remaining and then Darius Boyd had a blocked shot on a three attempt by Faith Christian. Caldwell added one more free throw in the final seconds and Richard Winn prevailed, 71-67.
Wade led the way for the Eagles with a double-double as he had a game high 28 points as well 13 rebounds. Boyd had a solid all-around stat line as well with 17 points, nine rebounds and six assists. Caldwell finished in double figures as well with 14 points and Jimmy McKeown had a team high three steals.
RWA 65 – Beaufort Academy 35
Richard Winn and Beaufort finished the first quarter of a defensive struggle with the two teams tied at 6-6. Beaufort would pull in front at the half by a 20-16 score at the half. Darius Boyd scored four first half points but would turn it on in the second half.
The Eagles outscored Beaufort by a 49-15 margin in the second two periods, Boyd scored 25 of the teams 49 second half points.
Boyd was the leading scorer with 29 points and Dru Caldwell was the other Eagle in double figures with 14.
Richard Winn will face Clarendon Hall in the SCISA A State Semi-Finals tonight at 7:30 p.m.