COLUMBIA – Richard Winn's Lady Eagles advanced to the SCISA A Quarterfinals on Tuesday night before falling to Beaufort Academy. They defeated Andrew Jackson by a 52-36 score in the opening round and then fell, 60-41 versus Beaufort.
RWA 52 – AJA 36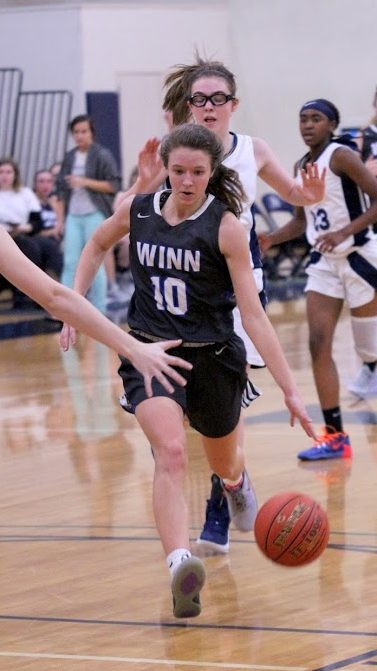 The Eagles led 16-6 after one quarter of play. Taylor Spires led the way in the first with nine of the team's 16 points. After the first half, RWA had a 31-15 lead. Spires added six more in the quarter. She had 15 first half points.
Both teams finished with 21 points apiece in the second half. Meredith Pope scored 11 of her 17 points in the second half and led the Lady Eagles in second half scoring. Spires finished with 19 points.
RWA 41 – Beaufort 60
Richard Winn faced Beaufort in the quarterfinal round on Tuesday night. BA jumped out to an early lead and held a 34-16 lead after the half, 53-25 after three quarters. The Eagles put together a solid fourth quarter, winning the period by a 16-7 score bringing the final to 60-41.
Pope led the way for the Lady Eagles with 17 points, Spires also had 10 points.