GREENVILLE – After a 50-46 win at Greenville Monday night, the Westwood girls basketball team is heading back up to Greenville Friday to take on a familiar rival.
The Redhawks (25-4) play Region 3-4A rival South Pointe in a rematch of last year's upper state championship at Bons Secours Arena. The Stallions ousted Ridge View 57-44 Monday.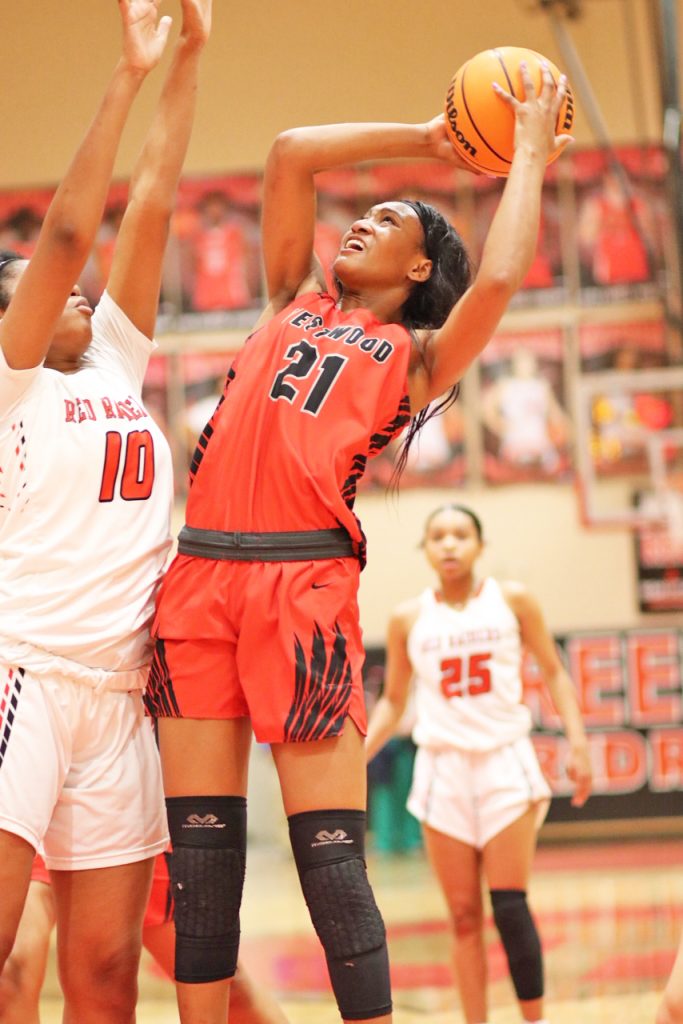 Westwood beat South Pointe (26-2) 52-42 at Westwood Jan. 21, but lost 48-45 in two overtimes at South Pointe Feb. 11.
On Monday night at Greenville, Nyah Leveretter scored 16 points, Ja'Mari Frederick added 14 and Malayziah Etheredge had 11 against the Red Raiders (21-7) to lead the Redhawks to their third straight upper state championship game.
On Friday, Westwood overcame a dismal third quarter and held off Orangeburg-Wilkinson with a string of fourth-quarter foul shots in a 46-38 victory.
The Bruins (21-5) fell behind the Redhawks 25-11 late in the second quarter. Down 27-16 going into the second half, Orangeburg-Wilkinson got a 3-pointer from Kemeshia Gailliard and a putback from Deondra Darby to get within six points.
The Bruins moved from zone to man-to-man smoothly enough to shut out Westwood forwards Leveretter and Ja'La Wade from the lane. The Redhawks' only points in the third quarter came from a short-range Leveretter field goal and two foul shots from Wade.
"Our school motto is sail to success, and we talk about that, but we knew tonight we had to kill the alligator that was closer to the boat. And they were an alligator in the third quarter," head coach Gregory Bauldrick said. "Everybody was concerned, we had Leveretter in foul trouble and a little under the weather actually, and we just had to find a way to survive and move on."
Clinging to a 31-27 lead going into the fourth quarter, Westwood even saw D'Mya Tucker cut it in half with two foul shots early in the period.
Just as it appeared that Orangeburg-Wilkinson was going to surprise the Redhawks late, they fell into foul trouble. Westwood players took to the foul line nine times in the fourth and put 13 points on the board. With the Redhawks up 43-38 in the final minute, Jessica Woods hit one foul shot with 11 seconds left, and three seconds later Etheredge hit two more put the game on ice.
"This group definitely has the skills to accomplish that (upper state) but they're also bright enough to understand the elephant in the room," Bauldrick said, referring to his team's confidence level in the playoffs. "I think with all that they're dealing with what's between their ears, it's definitely not can we get it done, it's just being ourselves and not embracing the challenge."
Friday: Westwood 46, Orangeburg-Wilkinson 38
OW – 9-7-11-11 – 38
WHS – 16-11-4-15 – 46
Orangeburg-Wilkinson: D'Mya Tucker 15, Gailliard 8, Zeigler 5, Davis 4, Brailey 4, Graves 2.
Westwood: Ja'Mari Frederick 11, Nyah Leveretter 10, Woods 8, McCant 7, Wade 6, Etheredge 4.
Monday: Westwood 50, GREENVILLE 46
Westwood: Nyah Leveretter 16, Ja'Mari Frederick 14, Malayziah Etheredge 11, Woods 7, Scott 2