BLYTHEWOOD – Out of six schools participating, Fairfield Central's track teams both pulled solid third place finishes at Westwood High School's Redhawk Invitational last Saturday.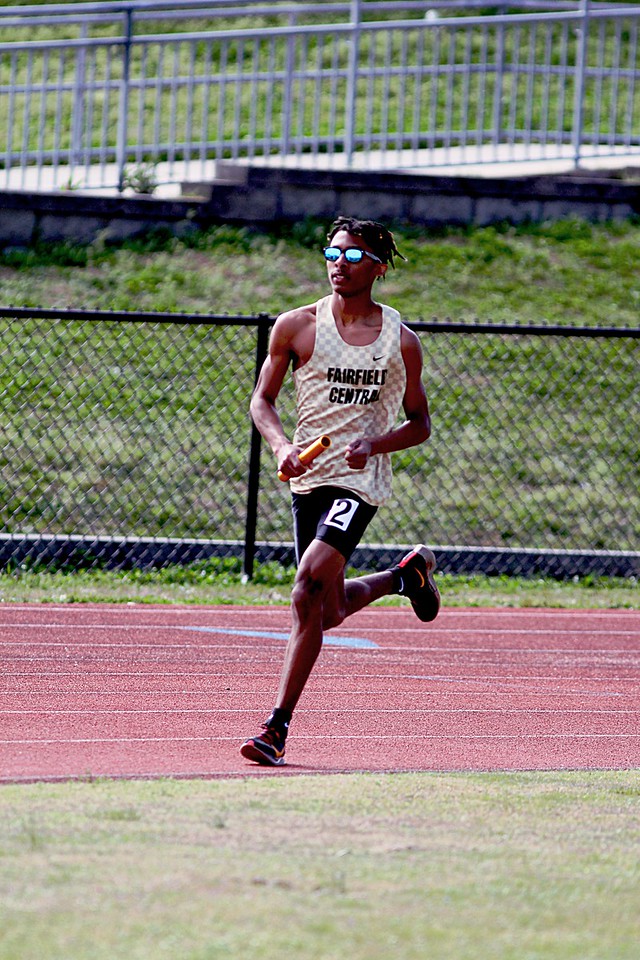 The Griffin girls' solo first place finish was at the arm of Alyssa Boyd, who placed first in shot put at 27-6.5 Boyd also finished third in discus at 65-7. Jala Mickel placed second in discus at 67-9 and sixth in shot put at 23-6.
Krishayla Boyd finished third in the 100m dash with a 12.79 time. Margo Benbow (high jump, 4-8) and Ashanti Meyers (1600m, 6:22/99) both pulled fourth place spots, as did the girls 800m sprint medley relay team.
The Griffin boys relay teams got a handful of top-three finishes. The 4×800 meter relay team placed first with a time of 8:57.31; Fairfield's distance medley relay team finished with a time of 11:41.11 for a second place spot and the 4×400 relay team placed third at 6:05.19.
Sammie Robinson was the highest individual finisher with a 5:04.47 second place time in the 1600m run. Malik Coleman placed third in the 800m run with a 2:07.74 finished, followed closely by Malik Beaver in fourth place at 2:11.25.
D'Andre Milton placed third in discus at 102-7, and Ray Davis finished third in shot put at 40-0.5.
The Griffins look return to action at the end of the COVID-19 sports suspension.