WINNSBORO – After a preseason of hurdles, including the hiring of a new coaching staff, limited indoor practices and the challenge of filling positions left by six graduates from last year's 10-girl roster, Eagle Softball opened the 2020 season with back-to-back games on Monday and Tuesday.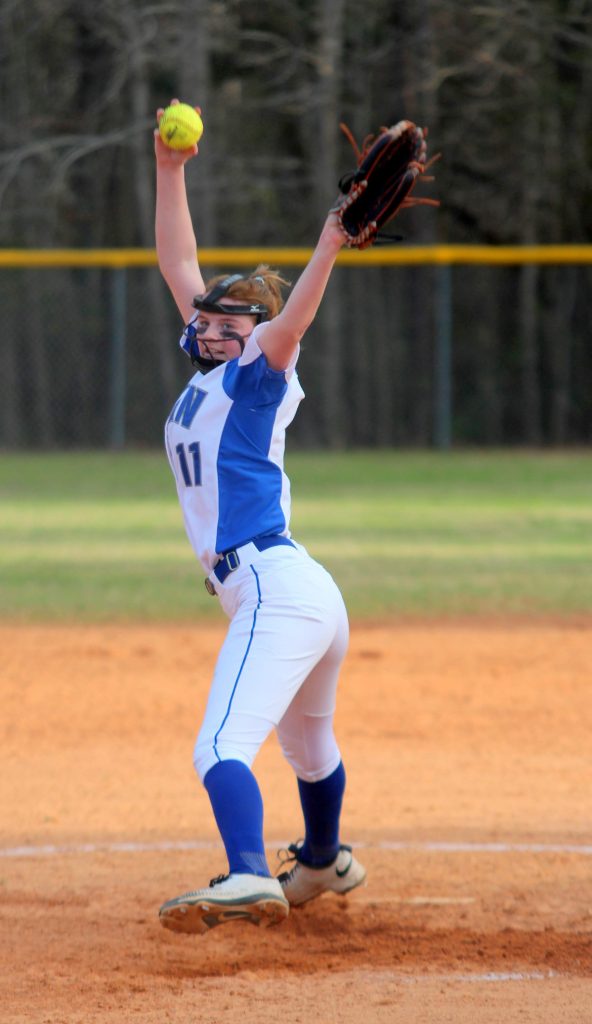 The Eagles faced off with region-foe King Academy in Monday's opener. After a 7-run second inning, King held a 10-0 lead heading into the bottom of the third.
Richard Winn's offense ignited. Emma Castles led the inning with a walk, and Brooke Pauley was hit by a pitch. Taylee Self and Samantha Wilkes hit back-to-back doubles. Meredith Pope and Maggie Hughes followed with walks. Riley Simpson and Emma Castles followed with singles before the inning ended on a hard hit ball by Mikaela Miller. Richard Winn trailed 10-4.
The Eagles added two runs in the third and held King scoreless in the third and fourth innings, narrowing the lead to four. The Knights held the Eagles scoreless until the bottom of the seventh and added 11 more runs of their own to bring a 21-8 final.
Richard Winn hosted Lewisville in Tuesday's matchup. Lewisville took an early 3-0 lead after the top of the first, but the Eagles answered with two runs in the bottom of the frame. Lewisville managed to hold them scoreless for the remainder of the game and took a 12-2 win in five innings.
With their fifth staffing change in four years, the young Eagle team looks to improve as the season continues under the direction of new head coach Roe Coleman and assistant William Ladd. Coleman, an alumnus of Richard Winn, brings a plethora of experience from his years as head baseball coach at Landrum and Ridge View High Schools. Ladd, also a graduate of Richard Winn, played baseball at The Citadel and has previously assisted the Eagle baseball team.
The Eagles are back in action on the road this Friday with a rematch against King. First pitch is set for 5 p.m.