WINNSBORO – The Richard Winn Eagles won a pair of game on Monday and Tuesday evenings of this week to improve to 4-0 on the young 2020 season. They defeated the Knights of WW King Academy by a 9-4 score and followed that up with a 15-3 win over Great Falls High School on Tuesday.
RWA 9 – WW King 4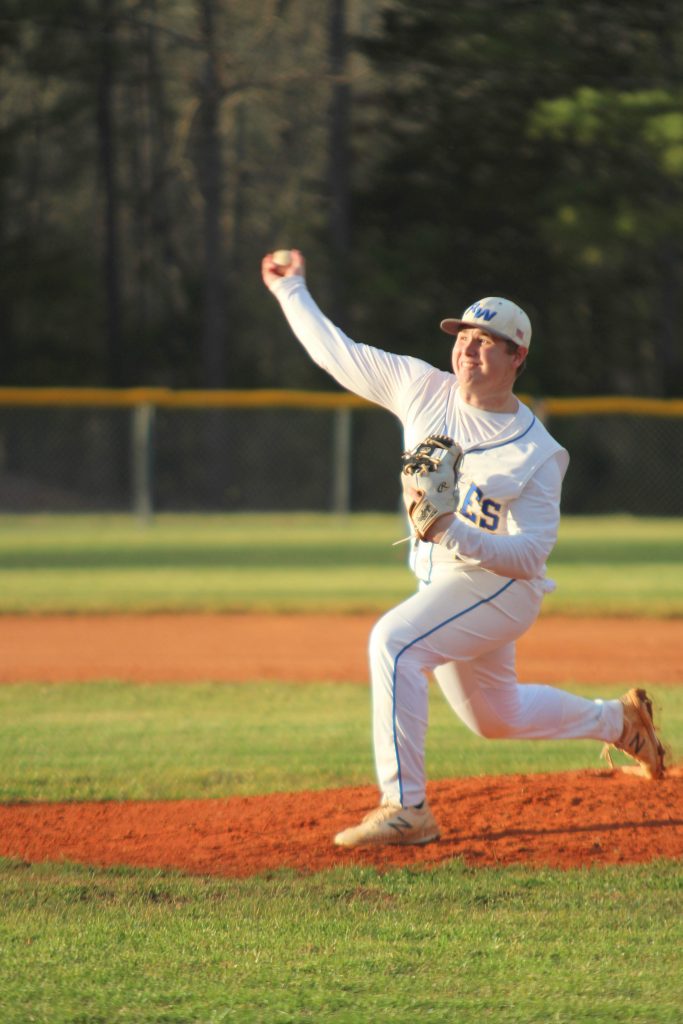 Dru Caldwell led the way for Richard Winn on Monday evening as he went 2-4 with a pair of RBIs and Austin Lancaster hit a home run, driving in two runs. Overall seven different Eagles' recorded at least one hit. Zack Taylor was the star on the mound as he tossed six innings, allowing only one unearned run and fanning 13 Knights batters.
The Eagles jumped out to a 3-0 lead after the first inning and added another single run in the fourth before exploding in the fifth and sixth innings. Richard Winn added five more runs in its final two at-bats of the game. The Knights scored all four runs in their final innings.
RWA 15 – GFHS 3
The Eagles bats broke out in a big way on Tuesday evening as they tallied 14 hits and 15 runs. They were led by a pair of three-hit performances by Dru Caldwell (3-4) and Jimmy McKeown (3-4), while three other Eagles' finished with two hits each. Hudson Wade added a home run and game high three RBI. Brian King got the start on the mound and recorded five strikeouts with one earned run allowed in three innings pitched.
Richard Winn scored seven runs in the second inning and four more in the fifth to propel them past Great Falls in five innings.
Richard Winn faces Laurens Academy on Thursday, March 12 and then travels to face WW King on Friday, March 13. Both of these contests are league games while the Eagles face Northside Christian on Monday, March 16 in a non-league game.