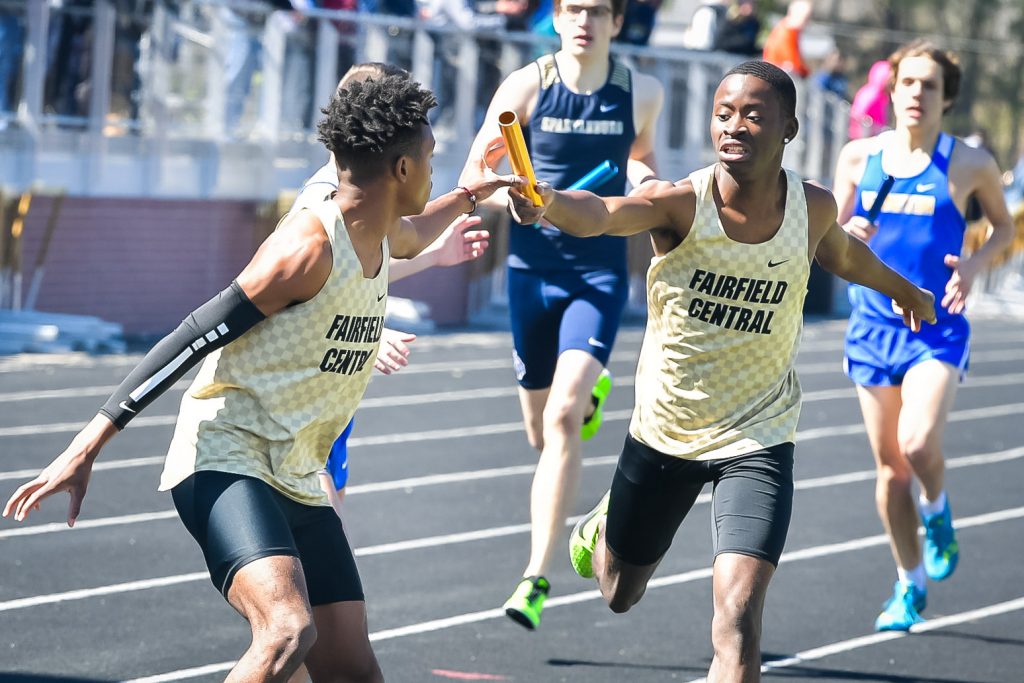 HOPKINS – Fairfield Central's Track and Field season is officially underway after last Saturday's Diamond Hornets Invitational. Competing with schools of all sizes, Fairfield Central's girls finished 12th of 19 teams and the boys finished 13th of 17 teams.
Krishayla Boyd, Ashanti Meyers, Trenell Boyd and Margo Benbow were bright spots in the girls meet. Boyd finished fifth in the 200 meter dash finals. Meyers ran a time of 2:42.42 in the 800 meter finals for a seventh place finish, and Boyd placed fifth in the 400m hurdles with a time of 1:19.55. Benbow placed fifth in the high jump finals.
The girls 4×100 meter relay team finished eighth, and the 4×800 relay team placed tenth.
In the boys meet, Malik Coleman finished second in the 800 meter finals with a time of 2:05.26. Malik Beaver followed in ninth place at 2:11.63. Sammie Robinson placed sixth in the 3200 meter run with a 10:36.46 finish. The boys 4×800 relay team placed fifth.
The Griffins competed at Keenan on Wednesday, but scores were not available at press time. They will travel to Blythewood for the Redhawk Invitational on Saturday.