On June 9, citizens of the Richland County communities of Blythewood, St. Andrews (Broad River) and Harbison and the rural areas in between will be given the opportunity to advocate for their District.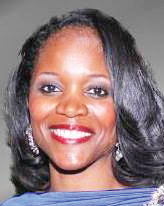 Assessing appropriately and honestly, it's time to elect a new voice for District 2 – that voice is Derrek Pugh. He is committed to transparency, accountability, public trust and prudent tax payer dollar management.
June 9 grants us, across communities, neighborhoods, political party lines, zip codes, religious affiliations, age, race and gender – a chance to come together and vote for one unifying issue – our future!
The ability to assess our elected officials is the voters' check and balance ensuring we are in fact receiving a return on our investment.
In meetings with neighbors like you and me, Derrek Pugh discusses his platform to fix our roads, protect our green spaces, slow-down the metamorphic residential development and growth, and ensure the completion of critical transportation projects to ease congestion and traffic. He commits to spawning economic development, supporting area businesses, creating entrepreneurship opportunities, and representing all aspects of the District with passion and compassion. Along with leadership, he brings ideas and aspirations of a "blue-zoned", healthier and active county free of food deserts, a fully wired county with broadband access and wi-fi hot spots, and community beautification projects making the St. Andrews/Broad River and Blythewood Road and Wilson Boulevard Corridors key "Showcase Gateways" for guests, tourists and visitors traveling on I-26 and I-77.
Let's envision big and bold possibilities for this decade and beyond for us and our district.
Seize the day – June 9 – and vote for Derrek Pugh as your next County Council Representative. To vote absentee now call 803-576-2240 for a ballot.
#DerrekForSC