BLYTHEWOOD – Jeaneen Tucker, Principal of Round Top Elementary in Richland School District Two, has been selected by the South Carolina Association of School Administrators (SCASA) as one of four 2020 Lifetime Achievement Award winners.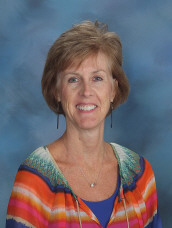 Tucker began her career in public education in 1981 as a special education teacher in Dekalb County, Georgia. She later became an elementary school counselor, an assistant administrator, an assistant principal, and ultimately the principal of Round Top Elementary, a Palmetto's Finest Award–winning school.
A statement released by the SCASA praised Tucker for establishing a nurturing and vibrant, inclusive school culture where students are immersed in world-class instruction, arts-integrated experiences, authentic leadership opportunities, and meaningful service-learning activities that allow students to give back to their community.
Tucker has received a number of local, state, and national awards. She and three other recipients from across the state were honored on Wednesday, June 24, during a webcast presentation to over 1,200 school leaders as part of the closing ceremony of the 2020 Innovative Ideas Institute,