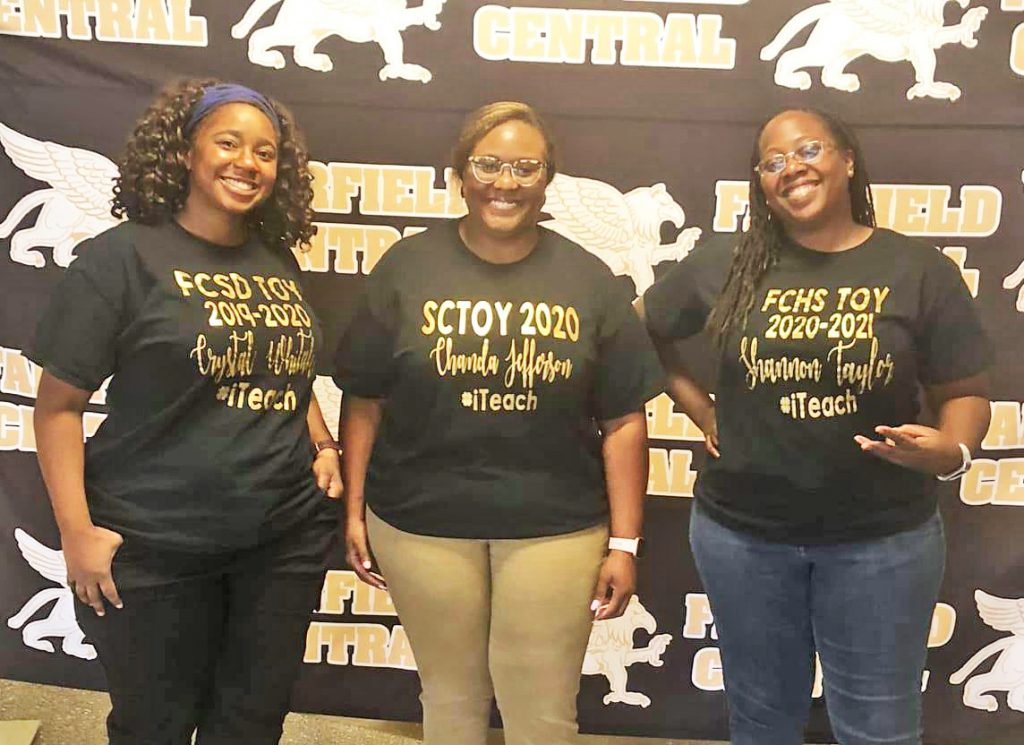 WINNSBORO – For the third year in a row, the Fairfield County School District teacher of the year has been selected from Fairfield Central High School.
This year's winner, Shannon Taylor, right, is Chair of the English Department and teaches English IV. She also sponsors the school's nationally ranked, award-winning Beta Club which has had two state presidents under her leadership.
Last year's winner, Crystal Whitaker, left, is the Social Studies Department Chair, and she teaches U. S. History.
The year before that, the District's TOY Chanda Jefferson went on to be named S. C. Teacher of the Year.