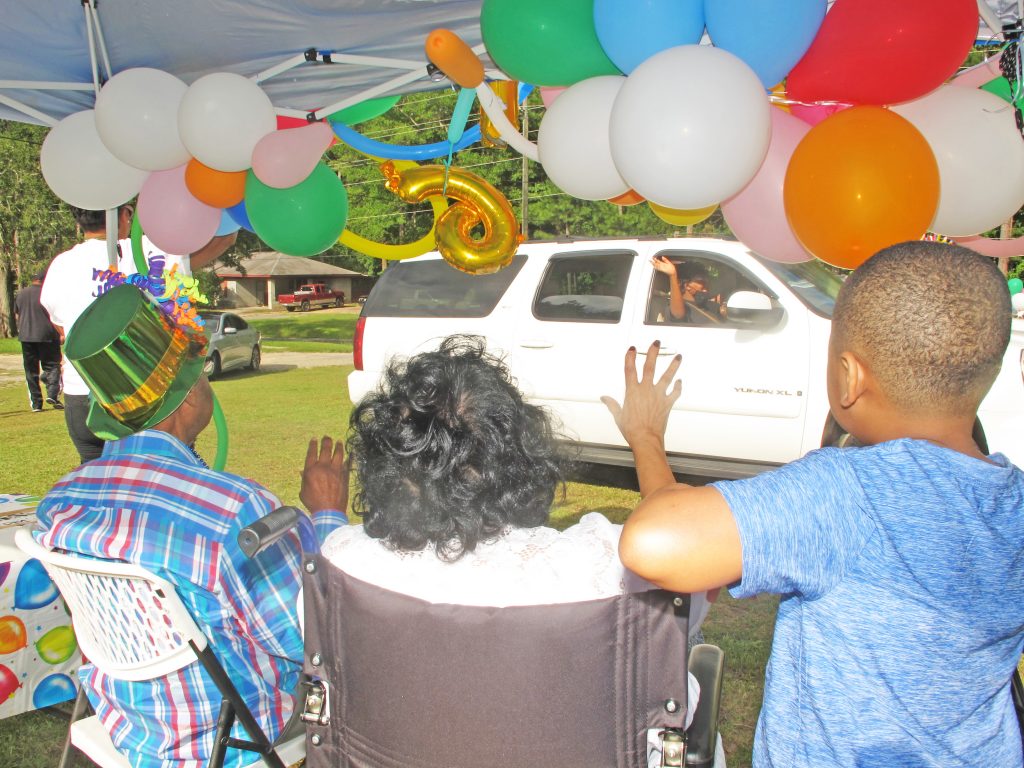 BLYHEWOOD – Harry Griffin, who turned 79 on Monday, started celebrating early with a surprise drive-by birthday party on Sunday, organized by family members in his front yard. More than 50 vehicles and five generations of Griffins, including two sons, three grandchildren and several great grandchildren and friends drove through his yard, shouting and singing Happy Birthday! And dropping off cards and balloons.
The parade of decorated vehicles was led by Griffin's Masonic brothers of Purity Lodge No. 42 where he served in many capacities including Worshipful Master, Grand Chancellor and Illustrious Potentate.
The youngest twin son of Ida and William Griffin, Jr., Harry Griffin was born and raised in Blythewood where he resides with his wife, Bernice Taylor Griffin of 58 years.
Griffin graduated from Bethel High School in 1959, where he later became a maintenance engineer. In the early 1960's he worked in the Richland School Bus Shop where his relatives say he was affectionately known as "Boss Hog." He retired in 1992 after 33 years.
Currently, he serves on the Board of Deacons that he most recently chaired at Macedonia Baptist Church in Ridgeway, where he is a life-long member.
"He's a wonderful Uncle and we just wanted him to have a really great birthday," said Griffin's nephew Town Councilman Larry Griffin. "And I think he did."