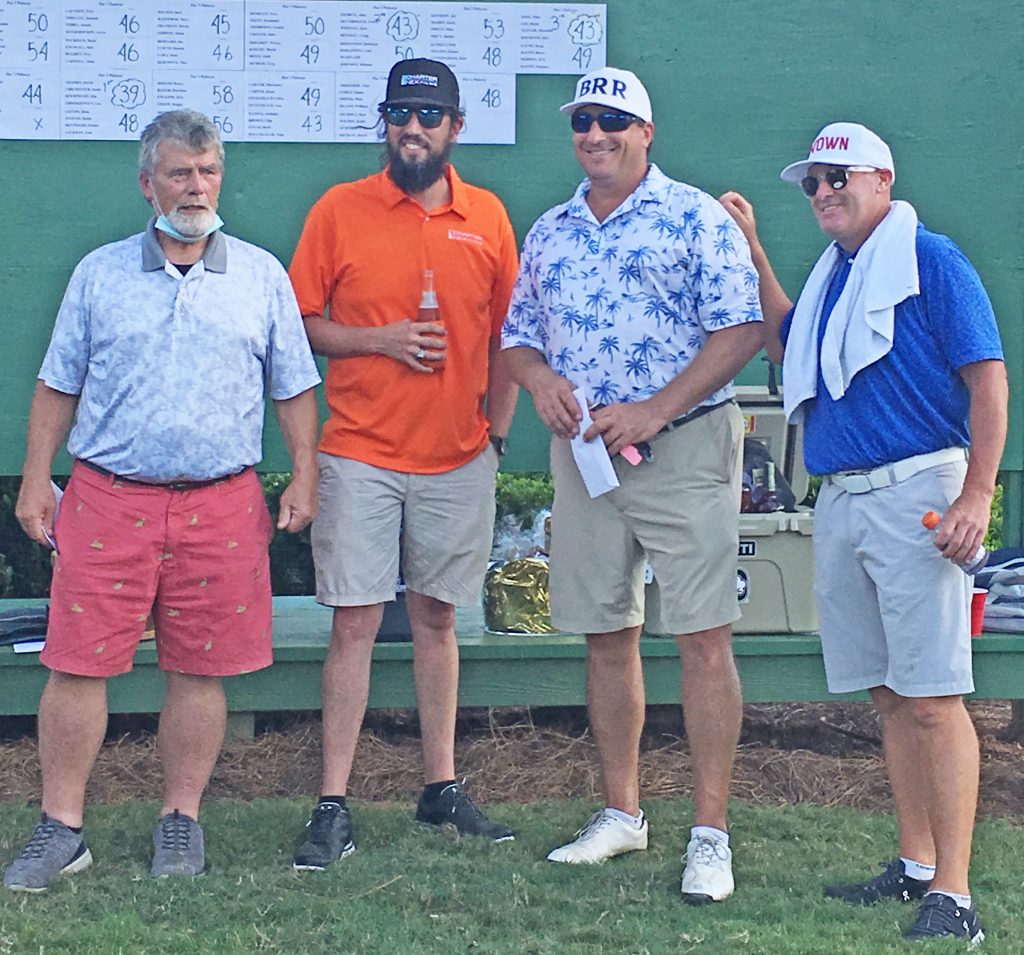 BLYTHEWOOD –  The Greater Blythewood Chamber of Commerce's popular Par 3 Palooza fundraiser saw 91 golfers and 24 teams take the course at Cobblestone Park on Wednesday, Sept 2 in sweltering heat.
The team taking first place (pictured above) included Keith Chichester, center, Lee Gronkiewic, right, David Themes and Kip Bouknight. Congratulating them are Chamber Director Phil Frye and Matt Moaks of Charter Nex Films, the event's title sponsor. 
Cauthen presents Joseph Hunter, winner of the putting contest, a Yeti cooler.

Trey Cauthen, left, of Founders Federal presented a Yeti cooler full of liquor to Doug Payne, the day's grand prize raffle winner.
Mike Ross's team (Brian Lee, Meredity Taylor and Alex Holroyd) placed third.

Alan George's team (Travis McCormak, Kris Whitley and Craig Hensley) placed second.