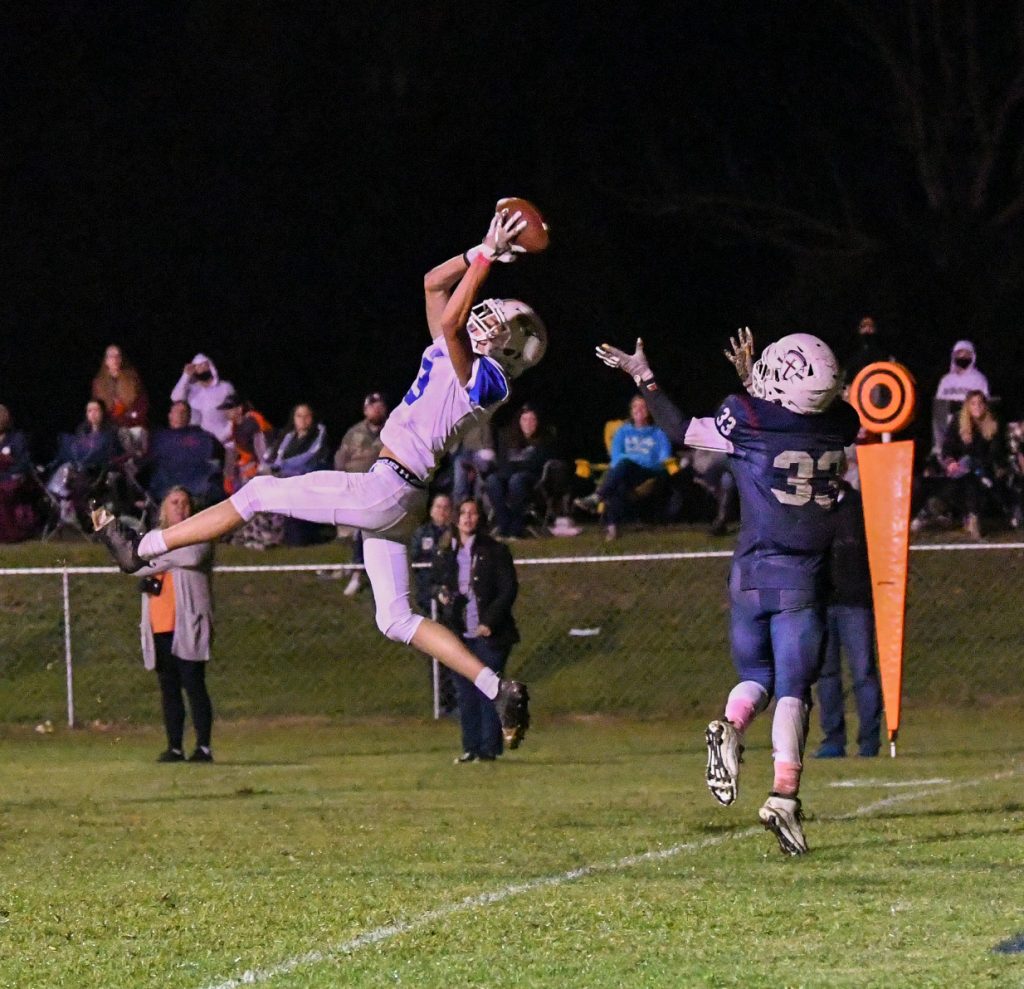 LAURENS –  – Zack Taylor rushed the ball 40 times for 272 yards and four touchdowns as Richard Winn outscored the Crusaders by a 54-32 margin on Friday evening. The Eagles moved to 6-0 this season as Laurens Academy fell to 3-3.
Richard Winn and Laurens combined for 12 touchdowns in the game with eight of them coming after the intermission. The Eagles led 24-8 at half behind two Taylor touchdown runs and a Taylor pass to John Russell from 16 yards out.
Both teams scored touchdowns on each of their first four possessions in the second half. Laurens only took two passes to start the second half with a score, the scoring play came from 49-yards out. The Eagles responded with a 12-play, 62-yard scoring drive that took place entirely on the ground to go up 30-14.
All in all, the Crusaders scored their four touchdowns on four drives totaling 13 plays and 198 yards of offense while the Eagles used lengthier drives. They ran 29 total plays on those four scoring drives for 230 yards of offense.
Richard Winn had allowed only 20 points in the first five games before Laurens was able to score 32 points on the Richard Winn defense, which now allows of 8.7 points per game on the season. The Eagles 52 points allowed so far is 26 points fewer than next lowest total as Holly Hill has only allowed 78 in five games.
The Eagles are on the road this week as they travel to face Northside on Friday.
Passing: Z. Taylor (8-12-71-2-0)
Rushing: Z. Taylor (40-272-4); J. Banister (9-73-1); D. Caldwell (5-60-0); B Baker (11-51-0)
Receiving: J. Russell (3-44-2); D. Caldwell (3-21-0); G. Douglas (1-7-0); B Baker (1- -1-0)