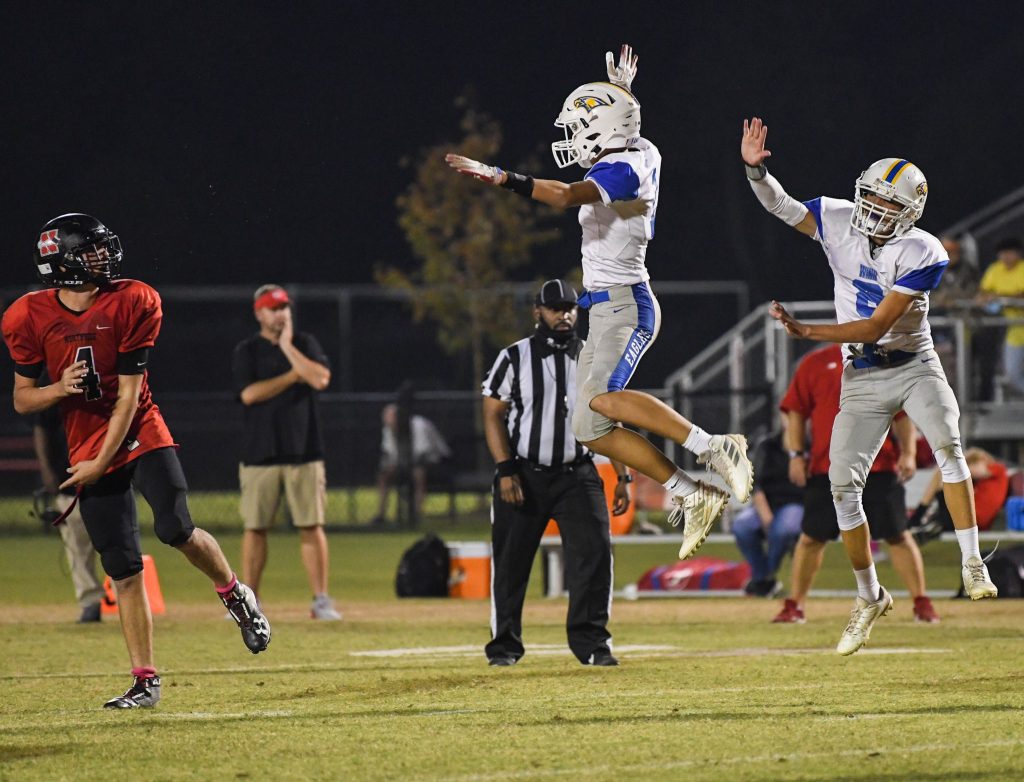 LEXINGTON – The Richard Winn Eagles (7-0) rushed their way to a 44-18 win their seventh in a row to begin the 2020 season behind 324 rushing yards. It was a balanced rushing attack for the Eagles as Joey Banister had a 127 yards and Zack Taylor had 120 leading the way. Northside fell to 2-4.
Northside Christian was the first team all season that scored first against the Eagles before they scored the next 44 points. Northside scored a pair of fourth quarter touchdowns bringing the score to 44-18 at the end of regulation.
Northside received the opening kickoff and went 63 yards in only three plays, it then went on to recover an onside kickoff at the Eagles 36 but failed to get a first down. Richard Winn then moved the ball down the Northside 23-yard line before Taylor threw his first interception of the season in the Northside end zone. Northside's ensuing series also ended with an interception.
Richard Winn then scored touchdowns on its next six offensive possessions in gaining firm control of the game, 44-6. Taylor rushed for two scores and threw for two scores as Banister and Dru Caldwell also ran for scores.
Passing– Z. Taylor (6-9-97-2-1) D. Caldwell (3-3-2-0-0)
Rushing– J. Banister (17-127-1) Z. Taylor (14-120-2) D. Caldwell (9-57-1) D. Spires (3-22-0) J. Chaisson (1- -2-0)
Receiving– G. Douglas (2-24-1) D. Caldwell (2-21-0) D. Branham (1-34-1) J. Banister (1-18-0) C. Koelsch (2-2-0) T. Bonds (1-0-0)