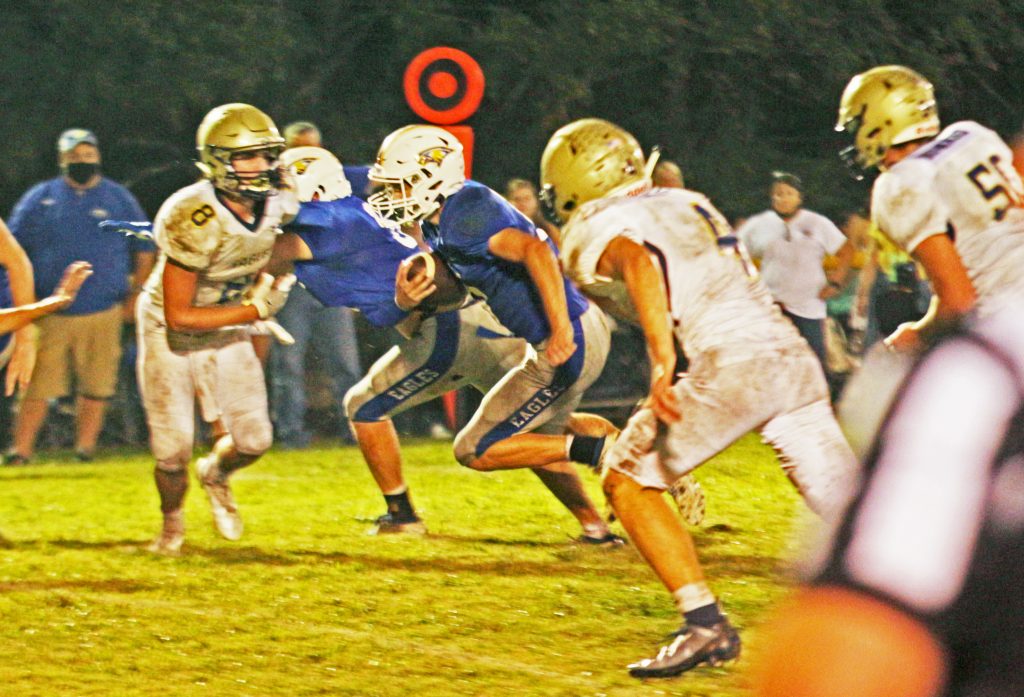 WINNSBORO – The Richard Winn Eagles improved to 5-0 with their 26-14 victory over Palmetto Christian on September 25. This was the Eagles' first game of the 2020 season that did not end with a second half running clock.
The Eagles struck first on a 33-yard run by Joey Banister. A two-point conversion by Zack Taylor put the Eagles up 8-0 just six minutes into the game.
A 12-yard run by B Baker in the second quarter put the Eagles on top 14-6 with 10 minutes remaining in the half.
The Eagles held a tight 20-14 lead at the half, but they would control the second half on both ends of the ball, outscoring Palmetto Christian 12-0.
Baker rushed for two scores on the night, while Joey Banister and Zack Taylor each had one rushing score.
Taylor and Baker each had a team high six tackles while Taylor and John Russell each recorded a sack.
This was Richard Winn's last home game until the season finale when it plays host to Wardlaw on October 30. The Eagles are set to travel to Laurens Academy on Friday, October 2.
Passing: Z. Taylor (4-8-41-0-0)
Rushing: B Baker (19-136-2) J. Banister (3-69-1) Z. Taylor (17-56-1) D. Caldwell (1-4-0) D. Spires (2-0-0)
Receiving: D. Caldwell (3-26-0) T. Tanner (1-15-0)