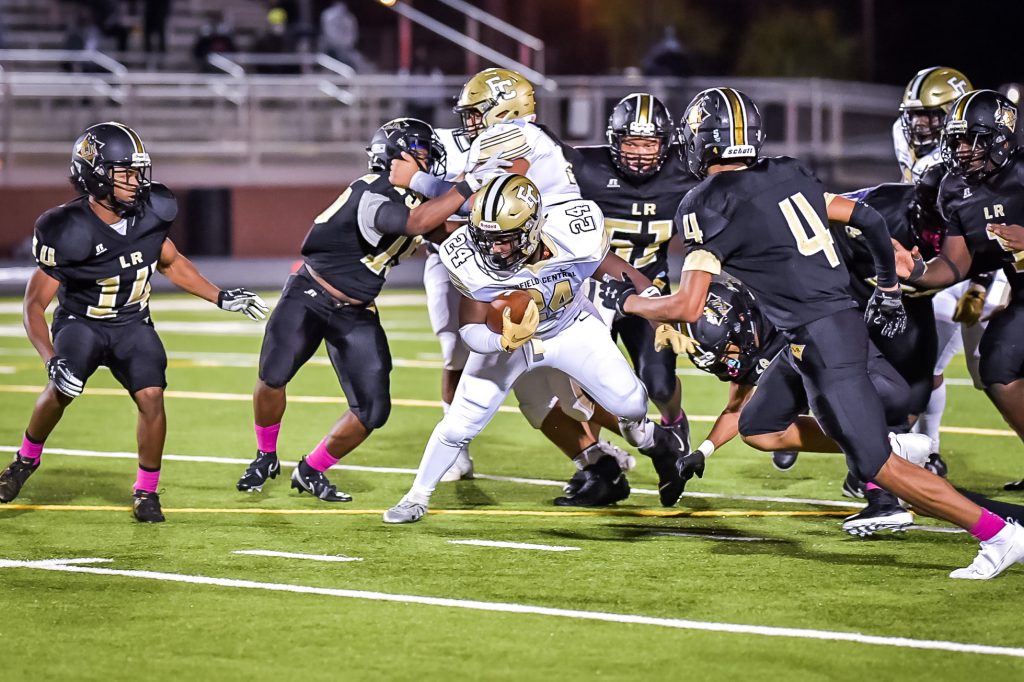 HOPKINS – Senior running back Will Barber rushed for a 116 yards and two touchdowns as the visiting Fairfield Central Griffins defeated Lower Richland High School by a 28-18 score on Oct. 2. The Griffins improved to 2-0 with the victory while Lower Richland dropped to 0-2 in 2020.
Fairfield rushed for 148 yards as a team and passed for 58 as they gained 206 yards of offense. Barber accounted for 116 of the 148 and scored two of the Griffins three rushing scores. Stephon Gadsden finished with 58 yards passing and a score while also rushing for a touchdown. Melvin Peay hauled in 46 yards receiving and a score.
The Griffins were led defensively by Stepheno Gadsden who tallied 16 tackles and Jashaun Manning who finished with 10 on the evening. As a team the Griffins totaled four tackles for loss and two sacks while holding Lower Richland to only 18 points.
Fairfield Central returns home this weekend as they play host to York High School at 7:30 on Oct. 9.
Passing: S. Gadsden (4-7-58-1-0)
Rushing: W. Barber (16-116-2); S. Young (7-23-0); K. Copeland (2-5-0); S. Gadsden (12-4-1)
Receiving: M. Peay (2-46-1); W. Barber (1-10-0); J. Woodard (1-2-0)