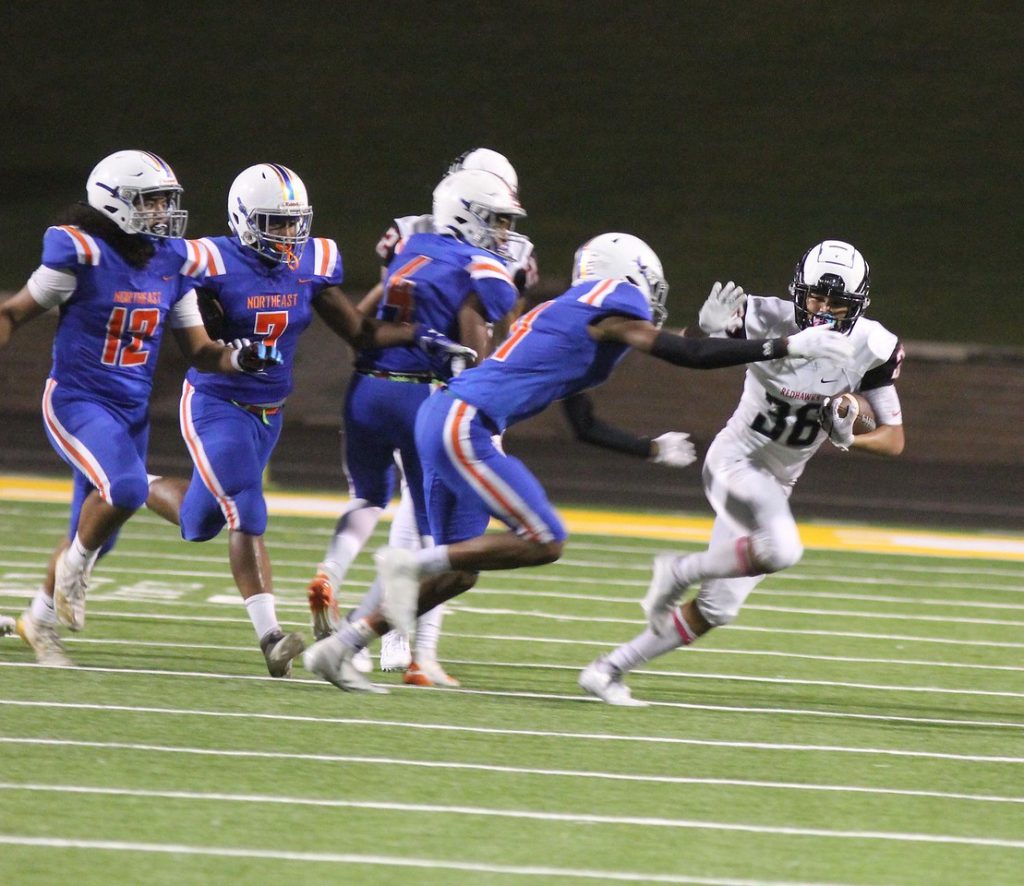 COLUMBIA- After the already shortened season was been put on hold for 14 days due to a COVID-19 quarantine period, the Westwood football team hit the gridiron for the first time in two weeks and delivered a resounding 52-6 victory over Region 4-4A rival Richland Northeast Friday.
Rashad McCain threw for 137 yards and three touchdowns, A.J. Reyes rushed 18 times for 103 yards and a score, and Jayden Harrison returned a kickoff for a TD. Chris Herrin also scooped up a Cavaliers fumble and returned it 25 yards for a TD.
Keith Lindsey recorded a safety and Harrison's kickoff return set the tone for the game and put the Redhawks (2-1) up 10-0 in the first quarter.
McCain's three passing TDs came in the second quarter, an 11- yard pass to Xoiran Dobley, a 9-yarder to Noah Jennings, and a 37-yard strike to Paul Zabier.
Those scores, along with Herrin's fumble return and Reyes' 3-yard TD run, gave the Redhawks a 46-0 lead at halftime.
Harrison closed out the Westwood scoring with a 30-yard touchdown scamper in the third quarter. The Cavaliers finished the night scoring on a 49-yard touchdown run.
The Redhawks play host to Dreher Friday. The Blue Devils are coming off a 63-0 at the hands of region leader A.C. Flora.