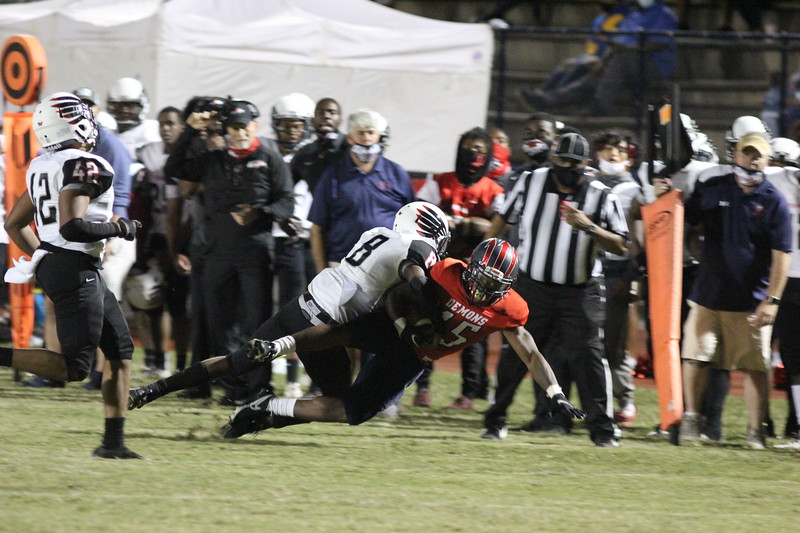 BLYTHEWOOD – The Westwood football team will not play tomorrow night—or next week.
The Redhawks have rescheduled Friday night's home game against Dreher and next Friday's game at Irmo. In last Friday's 34-17 victory at Lugoff-Elgin, 12 varsity players came into contact with a Lugoff-Elgin player who had tested positive for COVID-19.
Those 12 players have been placed on a 14-day quarantine since the school was notified of the player who was infected. The Westwood coaching staff analyzed game film and determined each player who had come within six feet of the player for a combined total of 15 minutes.
The rest of the team was informed that they should monitor themselves for symptoms of COVID-19.
The junior varsity team was not affected by the quarantine, but the schools decided to keep JV and varsity games in the same week.
Westwood junior varsity and varsity teams will play Dreher Thursday, Oct. 29 and Friday, Oct. 30. They will play Irmo Thursday, Nov. 5 and Friday, Nov. 6.
Lugoff-Elgin, part of the Kershaw County School District, has five active COVID cases and 19 students under quarantine. The Demons will also miss two games because of the case, Friday's tilt at Richland Northeast and next week's matchup with A.C. Flora. Those games will be played Oct. 30 and Nov. 6.
In Friday night's action, Westwood got four scores in the final 13 minutes to rally from a 17-8 deficit.
Julian Milligan's only carry of the night worked out to be a 35-yard touchdown run with 59 seconds left in the third quarter to cut the lead down to 17-14.
After the Westwood defense forced a punt, the Redhawks offense knocked out a 9-play, 84-yard drive that featured a 27-yard Xorian Dobey catch and a 22-yard Noah Jennings touchdown reception from quarterback Rashad McCain.
That catch put Westwood up 20-17 early in the fourth quarter, but Jeremiah Jennings' interception and 48-yard scamper to the end zone put Westwood up 26-17 with 6:40 to play.
Nicolas Gilliam's 28-yard TD run at the 4:30 mark, followed by McCain's 2-point conversion run closed out the scoring.