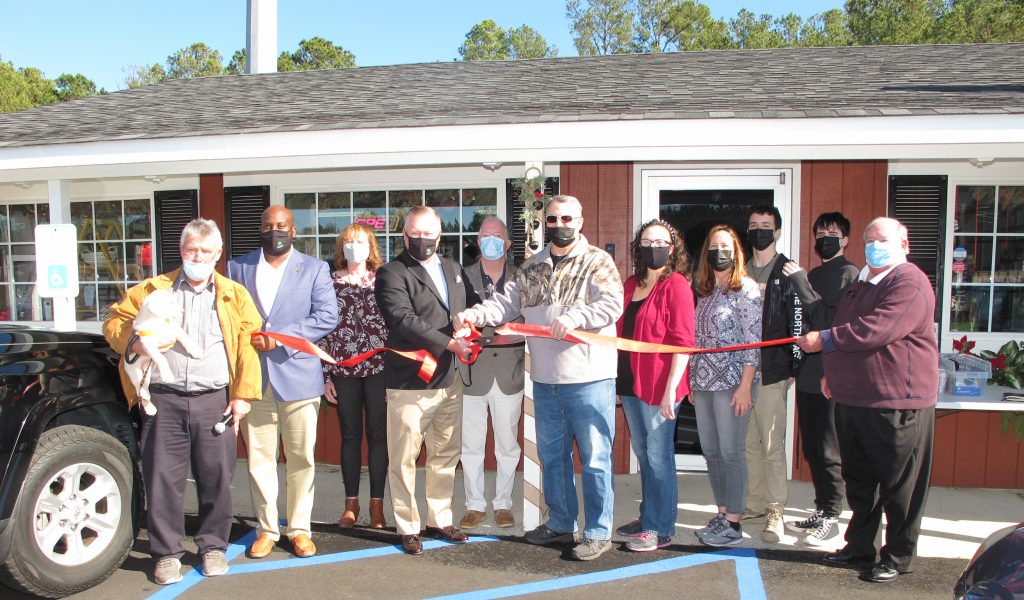 BLYTHEWOOD – Blythewood Mayor Bryan Franklin, center left, and Scott Derrick cut the ribbon for the grand opening last week of Derrick's newest business venture, the Blythewood General Store.
The store, located at 10500 Wilson Boulevard where it intersects with Farrow Road, features a mix of candy, dog leashes, jewelry, wood carvings, soaps, holiday decorations, toys, condiments, mugs and many other items priced right for last minute gifts and stocking stuffers.
Store hours are 10 a.m. – 6 p.m., Monday thru Saturday.