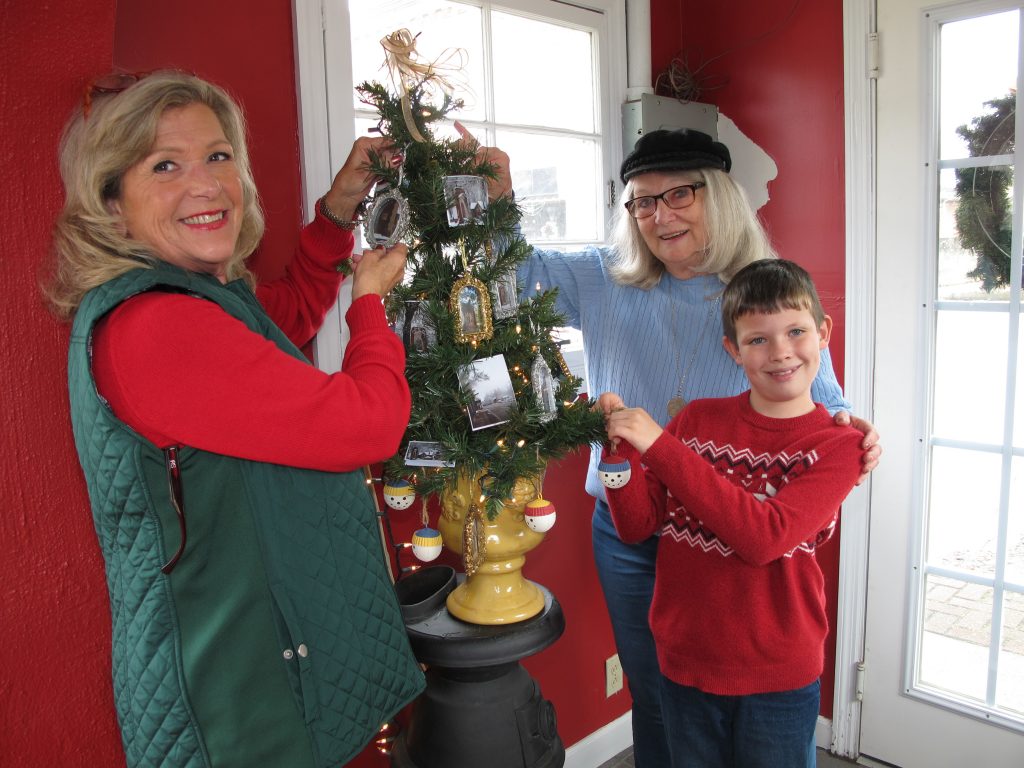 RIDGEWAY – Would you like to see a snowy Christmas?  Satisfy your nostalgic impulses for a snowy day of holiday shopping and dining with a first stop at Ridgeway's Welcome Center – aka, the World's Smallest Police Station – in downtown Ridgeway. Inside you will find a charming old fashioned Christmas tree featuring photo ornaments of the historic little town when it was decorated with God's blessings of Christmas snow several years ago.
"Christmas on the Ridge has been a tradition for Ridgeway since 2013", lifelong Ridgeway resident and festival organizer Phyllis Gutierrez said. It's an annual event swathed in fresh cedar and evergreen swags created and hung by Gutierrez all along Main Street.
But this year was different. There was no Christmas festival.
"We're having a quiet Christmas in Ridgeway," Gutierrez said. "Still, Christmas brings out the best in the little town even without our formal Christmas event," she said. "Spending the day in Ridgeway Christmas shopping and eating lunch – and maybe winding up with dinner before heading home – in downtown Ridgeway is an event unto itself. The stores are full of great last minute gifts and there are several great restaurants – Laura's Tea Room (by appointment) or her more casual café; Olde Town Hall Restaurant and Pub (a full service restaurant); Sara N Geo's Pizza and more. Enjoy the full Christmas shopping experience in Ridgeway. You'll love it!" Gutierrez said.