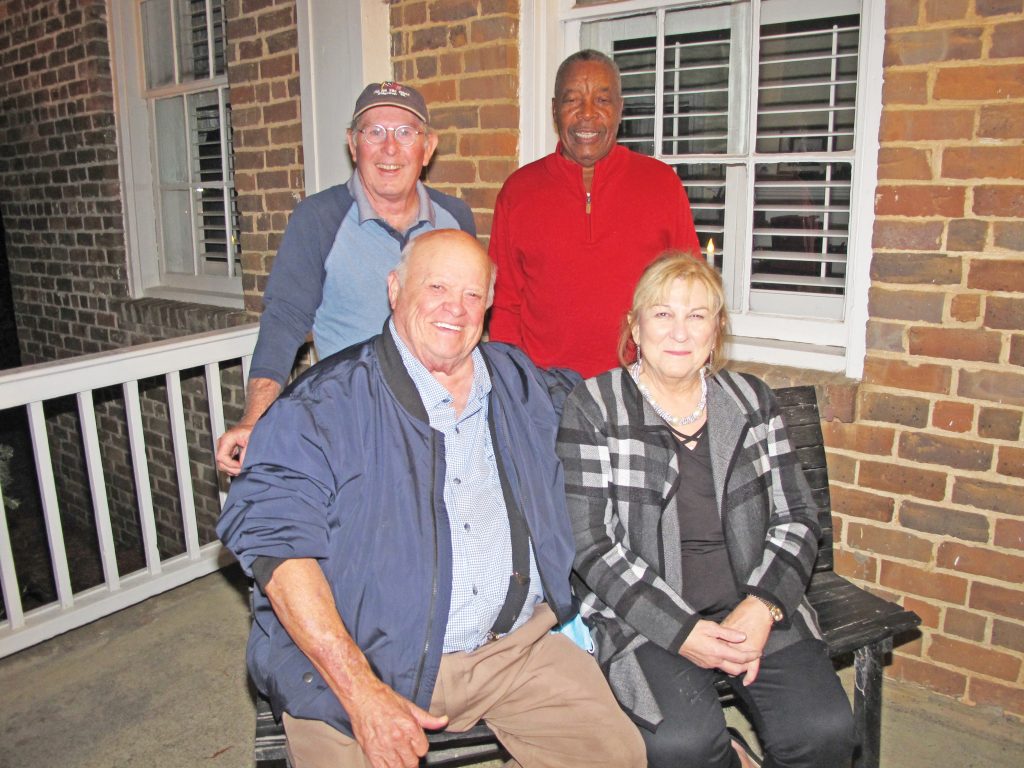 RIDGEWAY – Every year for the last 21 years, the Pig on the Ridge barbecue festival steering committee has provided a portion of the Pig on the Ridge profits to 16 Ridgeway Churches and Geiger Elementary School who provide volunteers for the festival. The churches and Geiger use the donations to purchase Christmas gifts for children in Ridgeway.
This year, because of the pandemic, the steering committee did not hold Pig on the Ridge, but the committee didn't forget who their friends are. They still donated $300 to each of the 16 churches and Geiger so they could purchase the gifts for the children.
The steering committee, which includes Ridgeway residents Rufus Jones, Don Prioleau, Henry Dixon and Gloria Keeffe, said they still wanted the children to receive gifts.
"Pig on the Ridge wouldn't happen if it wasn't for the volunteers provided by the churches," Jones said. "We always have a little seed money left in the account, and we thought this was a good use for it. It's important that these churches are able to take care of providing gifts for the children. Making a donation this year is the right thing to do," he said.
"God has blessed us in so many way," Prioleau said. "We are so fortunate to have loyal sponsors, great cook teams and really dedicated community volunteers. Our community churches and Geiger school function as the festival's partners in identifying those in need in their congregation or in the community," he said. "They use their share of the donation to address those needs. Our partnership with the community is a great way to use the festival's donations."
In a letter to each of the churches and to the school, the members of the steering committee expressed their gratitude for their support of the festival and for their volunteer involvement.
"We couldn't do it without them," Dixon said. The church members make up about 95 percent of our workers at the festival," Dixon said. "They spend a couple of long days working the festival and many more hours in meetings and in other ways getting ready for it."
Keeffe, who last year replaced Tom Conner, said the festival will be back next year, the 23rd year of the event, bigger than ever.
The following are the 16 churches that provide volunteers for Pig on the Ridge festival.
Antioch Baptist Church
Bethesda AME Zion Church
Bible Light Holiness Church
Calvary Baptist Church
Clay Outreach Ministry
Lebanon Presbyterian Church
Macedonia Baptist Church
Mount Olive Baptist Church
Mt. Pisgah Baptist Church
New Revelation Baptist Church
St. Mark Baptist Church
St Paul Missionary Baptist Church
White Oak Baptist Church # 1
Word, Spirit & Faith Christian Church
Longtown Presbyterian Church
St. Stephens Episcopal