COLUMBIA – Richland County Councilwoman Dalhi Myers has been indicted by a grand jury on 24 charges that include embezzlement, writing a fraudulent check, spending campaign funds for personal use and misconduct in office. Myers, a Columbia attorney, allegedly charged items for personal use on her county issued charge card.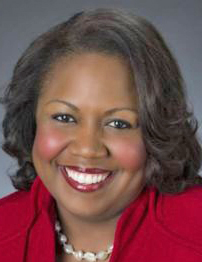 If convicted on all charges, Myers could go to prison for more than 20 years.
During a bond hearing for Myers on Friday, a prosecutor for the state attorney general's office partially blamed Richland County government for Myers' predicament, saying it tolerates council members' questionable spending. Attorney Creighton Waters said the county council members "function almost like medieval lords in a fiefdom."
Myers' indictments come after an investigation by The State newspaper of charges made on her county issued credit card. The story was published just days before the Nov. 3 election.
Shortly after the hearing on Friday, Gov. Henry McMaster suspended Myers from her elected office and appointed Cheryl D. English to replace her. Myers would otherwise have left office in January
English unseated Myers in the June Democratic primary and won election on Nov. 3, to represent District 10 which includes Lower Richland and parts of Northeast Columbia.
Myers is the second Richland county council member to be removed from the District 10 seat following a criminal indictment. In 2016, Kelvin Washington was removed from the District 10 seat by Gov. Nikki Haley after he was convicted of failing to file state income tax returns for three years. Myers was elected to replace Washington.
According to the indictments Myers is accused of using taxpayer money to travel to Greece and other destinations and for various personal expenses.
According to an article published in The State newspaper on Saturday, when the newspaper initially submitted a request for the spending records, Myers attempted to repay the county for the expenses by writing a $27,000 check that subsequently bounced.
Waters said more charges against Myers may be coming.
Myers was represented by attorney Deborah Barbier.
Judge DeAndrea Benjamin released Myers on a personal recognizance bond, but if Myers misses court dates, she will be faced with a $100,000 fine.