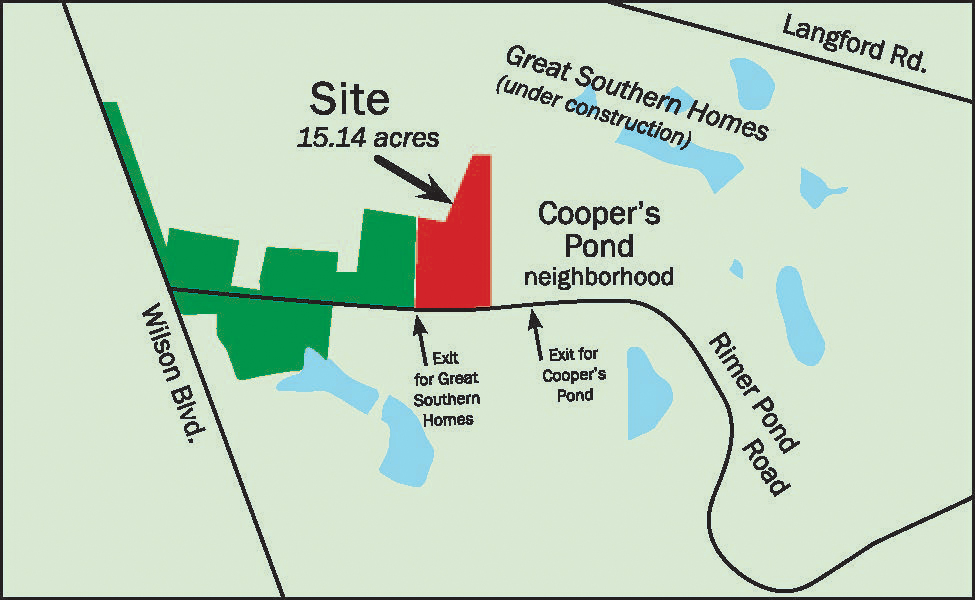 COLUMBIA – Another housing development is being proposed on Rimer Pond Road.
A 15.14 acre Rural (RU) zoned parcel located on Rimer Pond Road not far from the intersection with Highway 21 will be brought before the Richland County Planning Commission for rezoning at 3 p.m., on Monday, Dec. 7.
Developer Kevin Steelman is requesting the parcel be rezoned to RS-LD (Residential Low Density.) The site is adjacent to another residential neighborhood that is currently being developed by Great Southern Homes and next to the Cooper's Pond subdivision. All three neighborhoods will exit on to Rimer Pond Road near where it intersects with Highway 21.
The site is surrounded on three sides by Rural zoning and on one side by Planned Development zoning.
According to the county planning staff, the 2019 SCDOT traffic count Station 705 located east of the site on Rimer Pond Road identifies 6,100 Average Daily Trips (ADTs). Rimer Pond Road is classified as a two lane undivided major collector, maintained by SCDOT with a design capacity of 8,600 ADTs. This section of Rimer Pond Road is currently operating at Level of Service (LOS) '8.'
According to staff, there are no planned or programed improvements for this section of Rimer Pond Road through the County Penny Sales Tax program or through SCDOT.
The county planning staff recommends approval of a zoning change from RU to RS-LD.
A zoning public hearing will be held by County Council on Dec. 17, 2020. Citizens can speak for or against the rezoning at both the Planning Commission meeting on Dec. 7 and the Dec. 17 public hearing. Both meetings will be held at 2020 Hampton St. in Columbia.