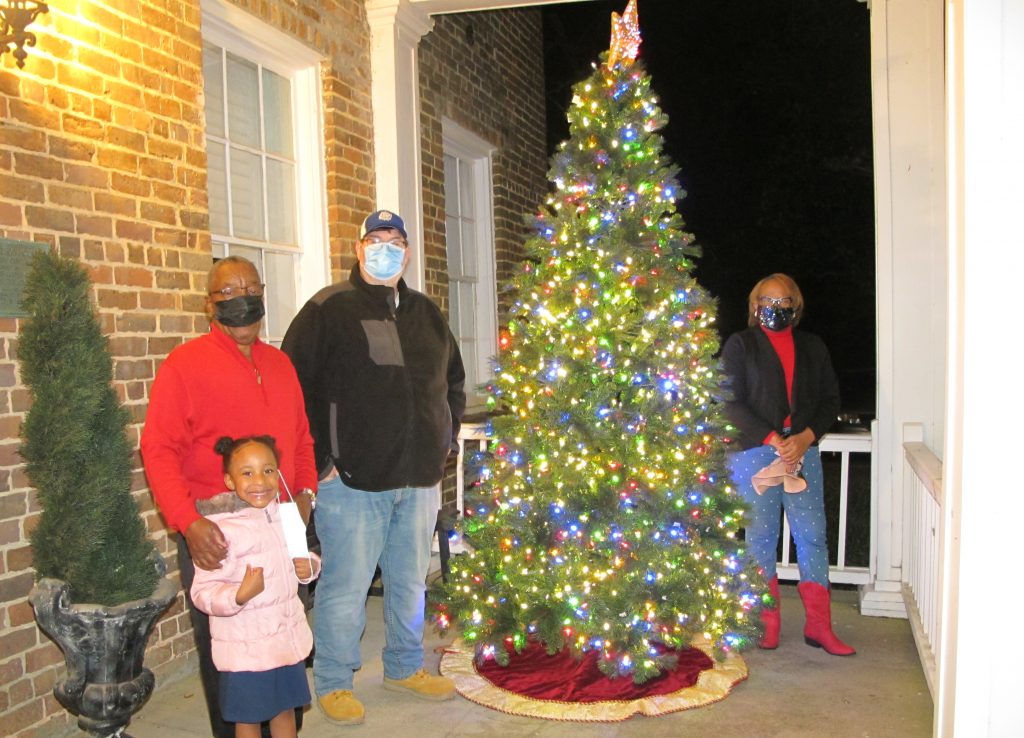 RIDGEWAY – Ridgeway leaders lit a smaller tree this year but the effect was the same – the heralding of the Christmas season.
The downtown buildings and homes were lit to the nines this year and shops were brimming with every Christmas gift imaginable – clothes, trinkets, sweets and home décor. Christmas music filled the air in downtown, and restaurants were full of diners.
Olde Town Hall Restaurant was one of the many businesses dressed in lights for the season of shopping.

Jenny Caldwell sold Christmas trees and ornaments in the Caldwell tree lot that was located in the former police station in downtown Ridgeway.
Just North of Charleston

Laura's Tea Room

Ridgeway Town Hall

Sarah 'n Geos

Roger and Charlene Herring's home