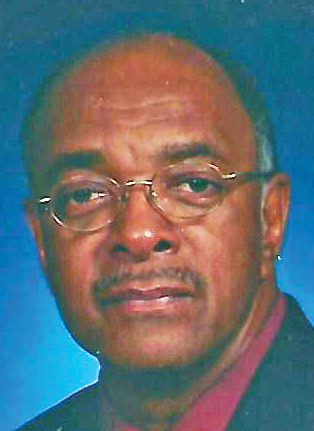 Mr. David Henry Haigler Sr. was the third child born to Mr. Thomas Haigler Sr. and Lillie Mae Dantzler Haigler on November 30, 1943 in Orangeburg, SC. He attended both Saint Peter African Methodist Episcopal Church in Cameron and Bull Swamp Baptist In Orangeburg.  He was educated in Orangeburg County Public Schools and upon graduation from high school he matriculated at Claflin College where he earned a Bachelors degree. While at Claflin College he was a member of the National Association of Colored People (NAACP) and pledged the Delta Alpha Chapter of Alpha Phi Alpha Fraternity Incorporated.  After graduation from college, he enlisted in the United Stated Army where he received an honorable discharge after a tour in Germany. He then moved to New York City where he was an entrepreneur.
Upon moving back to South Carolina, he began working at the Midlands Center where he was a mental health specialist for over twenty-five years. He then went to work at Mentor Network as a caregiver in a group home. He was a member of Round Top Baptist Church in Blythewood, SC where he served as a trustee and a missionary. He was a sports enthusiast and he enjoyed coaching and playing softball.
He was preceded in death by his parents and a brother Robert Haigler (Carol Sue).
He leaves to cherish his memory his wife of forty-two years Melvina Young Haigler. Daughters: Hakima Palmer (Sterling) Queens, NY, Samantha Carey (Kelvin) Douglasville, GA. Sons: David Haigler Jr. (Dorothea) Lithonia, GA , Fuentes Bouknight, Jimmy, Quinten and Sedrick Haigler of the home. Brothers: Thomas Haigler Jr. (Diane) Forest Park, GA and Willie Haigler (Zhiying Li), West Covina, CA and an aunt Maude Askins. Eight grandchildren: Donovan, Christopher, Christyn, Hannah, and Joshua Haigler, Hannibal & Syreeta Palmer and Kayla Bouknight. Two great grandchildren: Amari and Kingston Haigler and a host of nieces, nephews and other relatives and friends.
The funeral will be held at 2 p.m. on Thursday, Jan. 31 at Bostick Tompkins Funeral Home, 2930 Colonial Drive in Columbia.