WINNSBORO – Charles Boykin helped elect, and then re-elect, a state lawmaker who later wrote him a glowing letter of recommendation for the Fairfield County attorney position, according to documents obtained by The Voice.
In 2018 and 2020, Boykin donated to the campaign of state Rep. Annie McDaniel, who represents Fairfield County. Boykin contributed $100 in 2018 and $200 in 2020, State Ethics Commission filings show.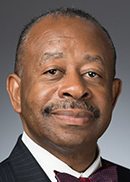 Boykin's wife Brenda Boykin also contributed to McDaniel's prior campaigns.
In June 2012, she donated $100 to McDaniel's unsuccessful bid for the S.C. House. Brenda Boykin also gave $100 to McDaniel in her 2018 State House campaign, ethics filings show.
Earlier this month, McDaniel, a former member of the Fairfield County School Board for which Boykin served as attorney until approximately 2010, submitted a recommendation letter for Boykin for Fairfield County attorney. The Voice obtained the letter through a public records request.
"Attorney Davis provided stellar service for the district and clearly understood his role and to whom he was working," the letter reads. "He advised and represented us regarding matters in the best interest of the School District."
The letter was dated Feb. 12, two days after the council created an ad hoc committee to interview candidates, and six days before the council officially offered the job to Boykin.
James Knox, Anthony Fox and Ronald Scott were the other candidates. Knox, however, was not licensed to practice in South Carolina.
At a Feb. 18 meeting, Councilman Doug Pauley said in a statement that Council Chairman Moses Bell, who selected Boykin, asked McDaniel to write the letter of recommendation.
Pauley also said Bell ordered County Administrator Jason Taylor to interview Boykin before outgoing county attorney Tommy Morgan said in early February he was resigning effective March 1.
"There was never any fairness in identifying a favored candidate for this position," Pauley said. "The chairman instructed the county administrator to interview his (Bell's) handpicked candidate before the current attorney even submitted his resignation."
Bell declined to comment to The Voice.
Boykin's donations throw new wrinkles into a hiring process that's been shrouded in secrecy.
In apparent violation of state open government laws, the Fairfield ad hoc committee never provided public notice of its meetings when it met in late January to interview attorney candidates. The public wasn't granted access to the meeting and no agenda was provided.
Rubber Stamp Conundrum
Pauley also called out Councilwoman Shirley Greene for contradicting her pre-election platform on transparency and reminded her of her criticism of going along with "rubber stamp" votes.
"In my hand I have a rubber stamp. It's not the same one you brought into the chamber a couple years ago when you told council members we needed to do our own homework and not rubber stamp whatever the chairman wanted. But it serves the same purpose," Pauley said. "I agreed with you and didn't vote with the chair. What will you do?"
A few minutes later, Greene voted with the chair.
Greene declined to comment to The Voice.
Administrative Interference
In past administrations, the county administrator hired the county attorney. Bell however, has instructed council to hire the attorney that is replacing Morgan.
Public records show Bell directly injecting himself into the hiring process in other ways.
Fairfield County operates under the council-administrator form of government in which the administrator is to carry out his administrative duties with minimal interference from council.
However, emails obtained by The Voice show Bell calling the shots regarding the county attorney search.
In one email dated Feb. 15, Bell directed Clerk to Council Patti Davis to set up a teleconference call with attorney James Knox, one of the other candidates, and to invite Taylor and Councilman Mikel Trapp.
"Please set up a Zoom call for the following for 5 pm tomorrow," Bell wrote.
Two days later, on Feb. 17, Bell issued another mandate to the council clerk.
"Please send the Fairfield County By-Laws [sic] to Mr. Charles Boykin," Bell wrote.
A third email dated Feb. 19 contained even more precise instructions on how to respond to the other county attorney candidates.
"Please call or email Mr. Ronald Scott and Mr. James Knox to let the [sic] know the outcome of the selection process for the attorneys," Bell wrote. "You know, don't have to tell them who was selected, but please thank them and let them know how appreciated [sic] we were to have them talk to us. Use the word 'talk.'"
An official with the S.C Association of Counties recently advised against individual members micromanaging county staff.
"The administrator works for the whole council, not one individual," Josh Rhodes, the association's deputy director and general counsel, told the council on Feb. 8.