SUMTER –A three-seed in the bracket, the Richard Winn boys squared off with two-seeded Conway Christian in the first round of the SCISAA A State Playoffs. A playoff run was not meant to be as they fell 43-38 in the opening round.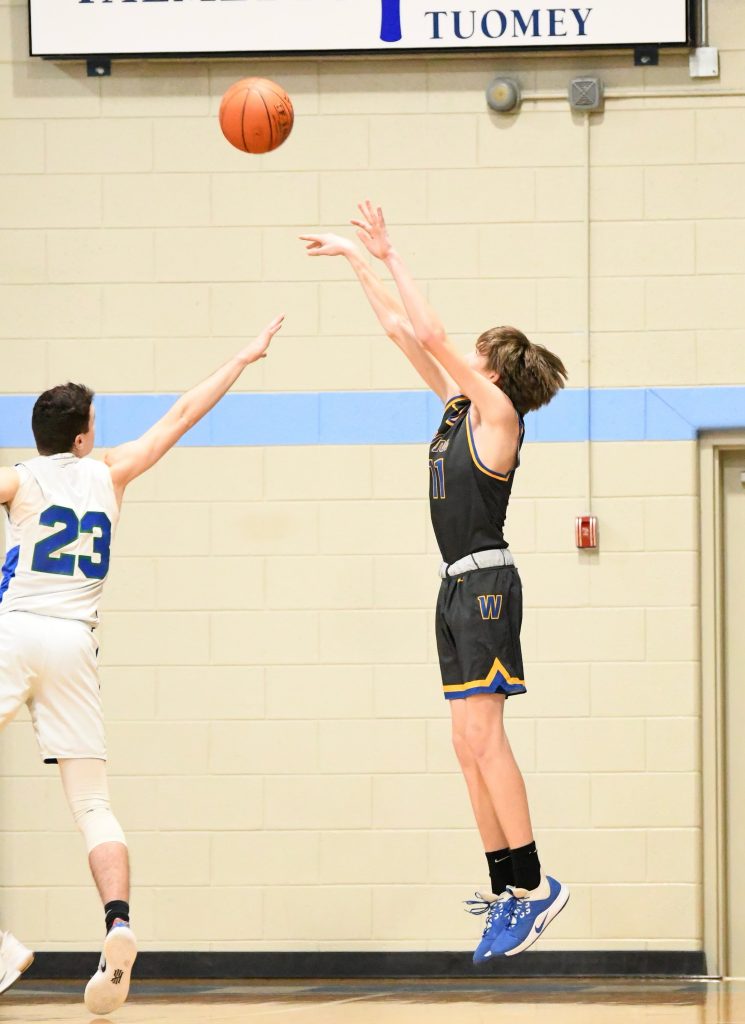 The game got off to a slow start, with only sophomore Lawson Wade putting points on the board for Richard Winn in the first quarter. The Eagles trailed 9-6 heading into the second quarter, where they took back the lead thanks to a hot hand from Wade, who had 17 of the Eagles 19 first half points. Senior Dru Caldwell added the remainder of Richard Winn's first half scoring.
The Eagles held a 19-18 lead at the half and still held a one point lead after the third. Down 35-34, Conway Christian battled back, outscoring the Eagles 9-3 in the fourth to take the game by five.
Wade was held scoreless in the fourth; the Eagles only points came in the form of a trey from Caldwell.
Wade led all scorers with 27 points, a season high for him. He shot 64% from behind the arc, had six rebounds and a block on the night. Caldwell tallied nine points, four rebounds, three assists and a steal.
The loss ends Richard Winn's season with a 9-9 overall record, 5-7 in league play. Conway Christian defeated top-seeded St. John's Christian in the quarter-finals and advances to a final four matchup against Anderson Christian tonight.